SZA After Dropping 'Hit Different' & 'Good Days': 'This Album Is Gonna Be The Shit'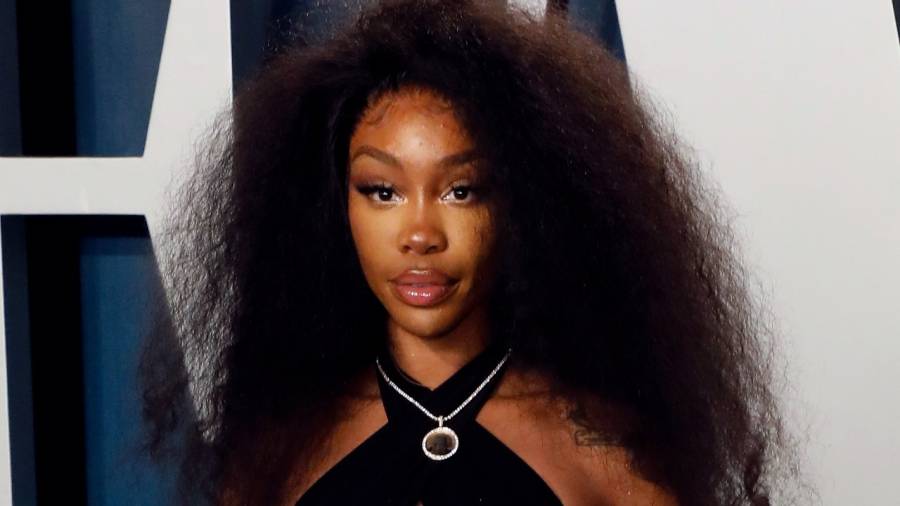 It's not clear when SZA will drop the long-awaited follow-up to her 2017 debut album CTRL, but whenever it does hit, she promises it will be worth the wait.
The TDE songstress graces the cover of Cosmopolitan's February issue released Tuesday (January 5), and excitedly discussed the forthcoming effort.
"This album is going to be the shit that made me feel something in my…[heart] and in [my gut]," she said. "That's what's going to go on the album. I'm making all different types of shit every day from different places in my spirit."
SZA surprised fans with the release of the Ty Dolla $ign-assisted "Hit Different" in September, then followed it up with the release of "Good Days" on Christmas Eve. The latter was briefly featured at the end of the "Hit Different" video.
It's been nearly four years since her debut, but the long hiatus isn't by choice. Last August, SZA spoke out on her relationship with her TDE label home and called it "hostile" while imploring fans to ask president Terrence "Punch" Henderson about new music instead of her.
"I've done all I can do," she said at the time. "Hit Different" arrived shortly afterward, however, seemingly confirming things were good again with the label.
Elsewhere in the new cover story, she also addressed her Best New Artist snub at the 2018 Grammy Awards – and she has a pretty positive outlook about it.
"I'm just a girl from the 'burbs. I never had dreams of being nominated for a Grammy," she says. "I thought I was going to be a gymnast and a fucking business accountant somewhere. Or working at Nike corporate or some shit in Portland. Who knows, but something that involved a power suit. So it's not a heavy burden. Once you've been nominated and lost, you're very much free because you're not concerned. I passed that threshold years ago—it's an old energy to me. Why would I be mad?"
Read the full interview over at Cosmo.