SZA Sends An Instagram Subliminal To Drake After He Leaked Their Alleged Business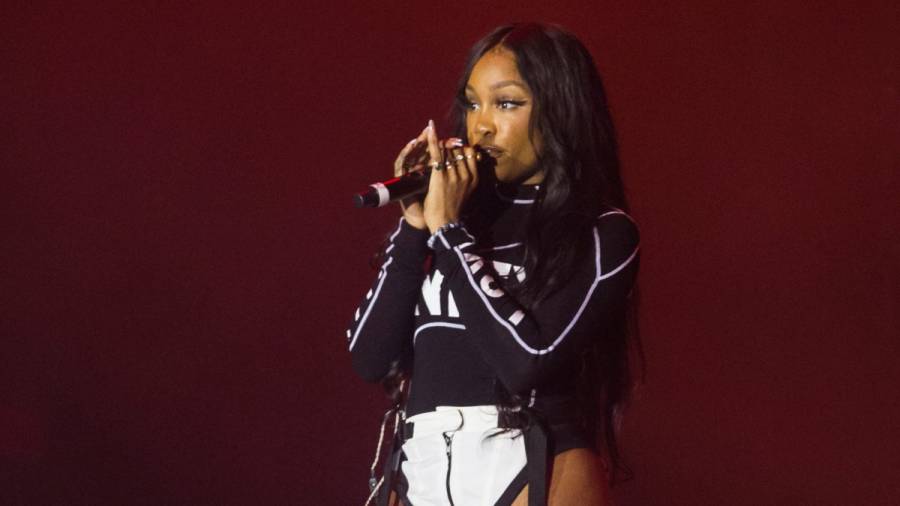 SZA isn't here for Drake and his loose lips.
Drizzy got in his Chatty Patty bag on his verse for 21 Savage and Metro Boomin's"Mr. Right Now," claiming to have dated the TDE singer before the fame in 2008. Though she's still yet to address the kissing and telling directly, the Jersey girl reportedly unfollowed Drake shortly after the song's release on Thursday night (October 1).
The following day, however, SZA seemingly referenced the situation with a funny viral video on her Instagram Story. In the quick clip, a man goes up to a woman to lambast her for minding his business.
"Excuse me, ma'am! Excuse me!" he says. "You're in my business? Yeah, don't do that."
View this post on Instagram

#PressPlay: Welp! #SZA has a message, #Roomies👀 (SWIPE for previous post) (🎥:@_deejayyyy) (📸:@gettyimages)
The song lives on 21 and Metro's new collaborative album Savage Mode 2, and finds Drake referencing the alleged relationship as he raps about another potential candidate.
"Yeah, said she wanna fuck to some SZA, wait," he spits. "Cause I used to date SZA back in '08/If you cool with it, baby, she can still play."
Prior to the unwelcome name-drop, SZA was busy minding the business that pays her. Earlier in the month, she finally released new music following a prolonged hiatus, which was at least in part due to some tension with her label. The Ty Dolla $ign-assisted, Neptunes-produced "Hit Different" arrived on September 4, marking SZA's first solo release since 2017's CTRL album.
Revisit the video to the single below.