T.I. Explains Why He Said Ditch The Cartier & Louis Vuitton To Invest In Property Instead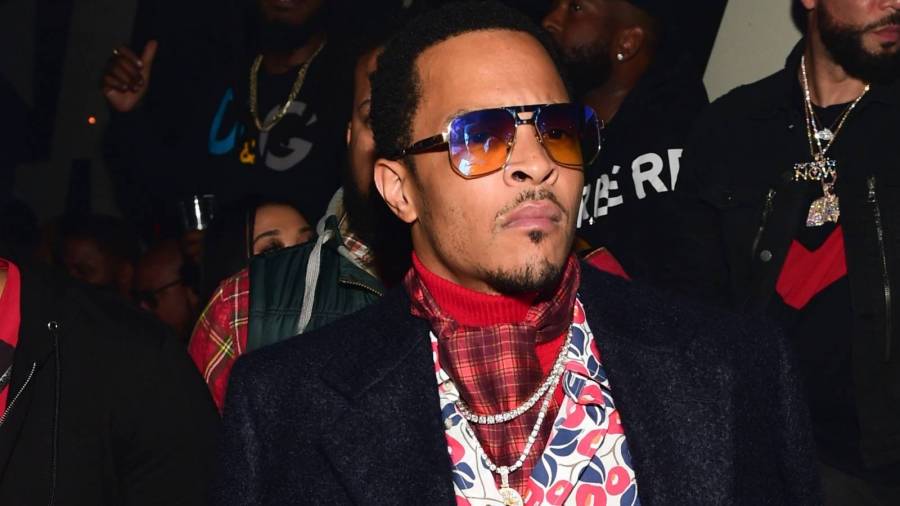 Exclusive – T.I. knows a thing or two about business. The Hustle Gang boss has invested millions of dollars into his Atlanta community and encouraged his 13.2 million Instagram followers to ditch the Cartier watches and Louis Vuitton gear to invest in property instead last month.
During a recent Zoom interview with HipHopDX, the platinum-selling rapper revealed he shared the post not long after speaking to two different employees at Neiman Marcus and Saks Fifth Avenue in Atlanta, which both sell luxury brands such as Gucci, Louis Vuitton and Prada.
"I do — what do you call it? Human experiments, social experiments and stuff like that; just looking and monitoring," he tells DX. "Do you ever people watch? Like just go somewhere and just recreationally sit there and wonder what they're up to? Over the last few weeks, the malls, the stores are flooded. The person that I work with at Neiman Marcus, and the people that I know at Saks … the Neiman Marcus is at a huge mall called Lenox and Saks is at a smaller boutique, but more expensive mall called Phipps Plaza. They're adjacent to one another, right across the street.
"So my Saks person told me we can't keep nothing in here, we've been doing over a $100,000 dollars a day since those unemployment checks and all this, the stimulus stuff and that. And we can't keep nothing in stock. Same thing for the Louis Vuitton store. Same thing for the Gucci store."
View this post on Instagram
Tip also referenced Boosie Badazz, who publicly shamed people waiting in line at the Gucci store in June and then again in August.
"I seen when Boosie caught people lined up all the way around the corner in the mall, just to spend money that was given for a purpose that could've been used for so many different things," he adds. "So to take that and use it for [Gucci], that's stupid. That is stupid. That is point that I was making."
Since 2017, Tip has spent over $2.7 million to buy six properties and plots of land in his old Center Hill neighborhood as part of his Buy Back The Block initiative, although he notes it's a very symbiotic situation.
"I make money too," he says. "You can do well and do good at the same time. You don't have be a slumlord in order to make money. You don't have to be a poor person in order to give back. I believe that the best way to help people in need in the community is to not become one. I am in the for-profit business. Philanthropy is something I do because I like to do it. But when my money goes somewhere and I invest into a community, I'm doing that to make money — don't get me wrong. But the money that I make gives me a strength and freedom to invest more into the community."
But when it comes to his best investment, Tip admits it has nothing to do with money. In fact, he confidently states it has everything to do with Deyjah, Domani, Clifford (King), Messiah, Major and Heiress Harris — his six children.
"I think that's the greatest investment that any of us have," he says. "That's going to be the reflection, that's your receipt of the time you spent on Earth. If your life was a retail store, and your death was you checking out and making your purchase, your children would be the receipt. Your children will say, 'OK, you did this, and you did this and you did this.' And I think that's the greatest investment that I had."
Embed from Getty Images
Anyone who's come across Domani, a successful music artist in his own right, can attest to his good Southern manners and respectful demeanor.
"The fact that you just told me how your experience with Domani was, other people tell me that about Major, other people tell me that about Messiah, about Deyjah — King has a little more of that little bad ass Tip in him than the other kids do — but all of my children, they leave impressions on people and they have an energy that's memorable, that's respectful and commendable. And I don't know, a lot of people say, well they learned it just by observing you. I'm like, 'Good thing they weren't looking all the time [laughs].'"
Embed from Getty Images
For now, T.I. is still doling out advice while waiting on that Ferrari his kids promised him over a decade ago.
"I tell King, Domani, and Messiah all the time, I say, 'Hey, listen. Now you guys, you're growing up and you're getting older, and you're going to start liking girls and stuff like that. You're going to want to meet people and take them out and spend money on them. And want you to remember, I come first. I was not frugal or stingy, I spared no expense on you guys coming up. And now, before you get to learning to spend money on other people, let's get some of that back to me [laughs]. They owe me a Ferrari.
"In 2008, for Father's Day, they gave me a red Ferrari-like figurine. I couldn't drive because I was on probation or something like that. The judge told me I couldn't drive, something like that. So they gave me a little Ferrari car because they know I like to drive fast. And then they said, 'We'll get you a real one later on, you can drive that.' Alright, you little smart mouth [laughs]."
Until Tip's kids pay up, he's content promoting his latest album, The L.I.B.R.A. (The Legend Is Back Running Atlanta), which arrived on October 16 with features from Young Thug, Lil Baby, Snoop Dogg, Jeremih, Rick Ross, Rapsody, Benny The Butcher and more.
Check out "The Ring" video featuring Thugger above and come back soon for Part II of the HipHopDX interview with T.I.