T.I., Joe Budden & More React To The Death Of Image Consultant Kevin Samuels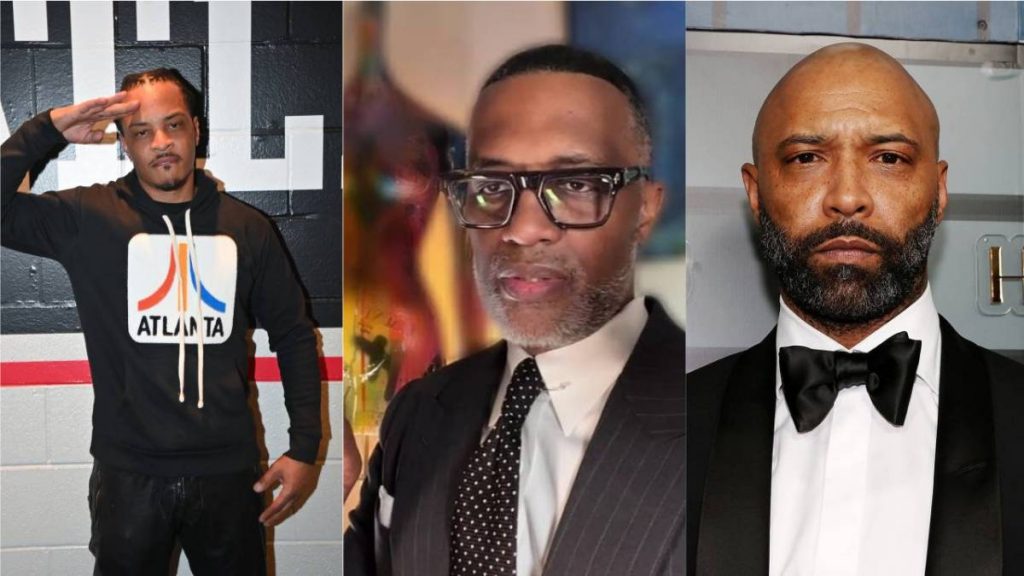 Kevin Samuels, the controversial image consultant who grew in infamy on social media due to his views on women and relationships, died on Thursday (May 5).
His mother, Beverly Samuels-Burch, confirmed the YouTuber's passing and told NBC News she found out about his death via social media.
"That was a terrible thing for social media to put that out. I didn't even know. I hadn't even been notified," she said Friday (May 6). "All I'm doing is requesting that people pray for us."
Samuels developed a cult following, especially among Hip Hop circles. On social media Thursday and Friday, tributes began pouring in about Samuels, including ones from Joe Budden, T.I. and more, most taking in Samuels' loss of life while pointing out those who celebrated his untimely demise.
"It's disgusting what some of y'all do when death occurs," Budden wrote on Twitter. "Miserable fucks, praying for y'all…"
It's disgusting what some of y'all do when death occurs.

— Joe Budden (@JoeBudden) May 6, 2022
T.I. shared his thoughts on Instagram, remarking how he hoped God would be pleased with Samuels' time on Earth.
"Rest Well Big Dog," he captioned next to a photoshopped picture of Samuels at Heaven's Gates calling women "sill fat and average." "May God be pleased with & accept your service brother. Speaking your truth on behalf of the unnoticed was truly a thankless task. I'm thankful for the times we've had an opportunity to celebrate success & exchange philosophy together. Love and Respect King."
View this post on Instagram
Samuels was found unresponsive in his Atlanta apartment and first responders began performing CPR on him upon arrival. A woman inside the apartment said Samuels complained of chest pains and she attempted to help him but he fell. Samuels was transported to Piedmont Hospital, where he was pronounced dead. An official cause of death has yet to be determined.
In his videos, shared primarily to his YouTube channel with more than 1.4 million subscribers and Instagram, Samuels discussed dating and relationship topics, often with Black women as his primary target. Last month, he shared a video calling any woman 35 and unmarried "leftovers" while occasionally taking men to task, urging them to be better. His advice placed him in Future's orbit, as Samuels played himself for the music video to "Worst Day."
See more reactions to Samuels' death below.
RIP Kevin Samuels ??

— P (@qcm_p) May 6, 2022
Very disturbing to read all the bad comments regarding Kevin Samuels and his passing. Mfs was really mad at him for having his own perspective and opinions which in some cases was accurate asf. Yall pathetic for that.

— LOLA (@GangstaBooQOM) May 6, 2022
What did kevin samuels die from? Being 56 and unmarried?

— JEAN DEAUX° (@jeandeauxmusic) May 6, 2022
Imagine you pay yo respects at Kevin samuels grave & his spirit float up n call you a broke fat fuck with no chances at true love

— JEAN DEAUX° (@jeandeauxmusic) May 6, 2022
Love him or hate him, from what I watched of him, I do truly believe he wanted Black men & women to be honest with ourselves and each other. #KevinSamuels

— Ebro (@oldmanebro) May 6, 2022
Who knew all this time he was telling Black women we'll die alone and unwanted, ran through and leftover, Kevin Samuels was talking about himself.

— Uju Anya (@UjuAnya) May 6, 2022