T.I. Recalls Giving Drake Advice That Inspired 'Club Paradise' Lyrics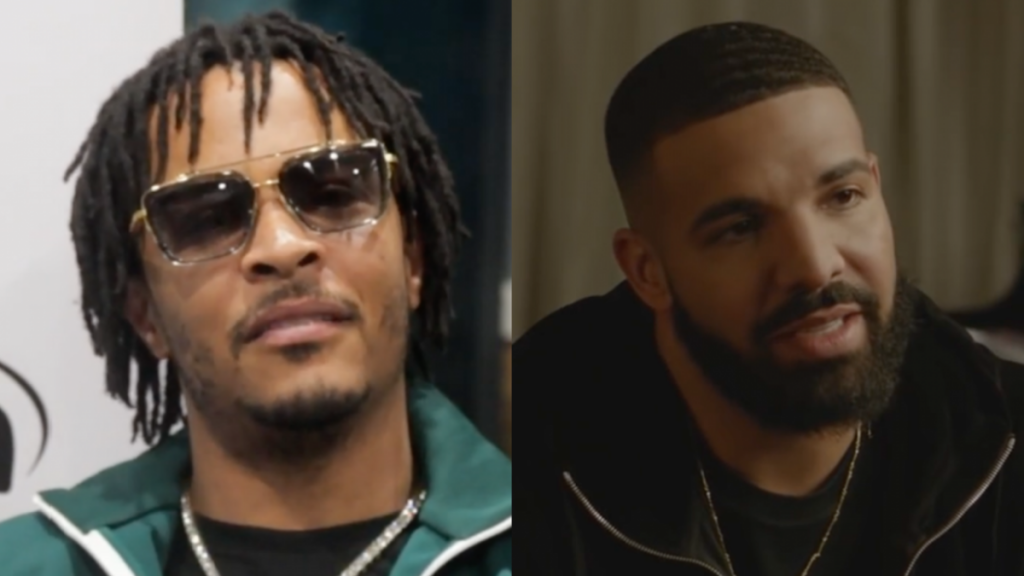 T.I. has recalled giving Drake advice that inspired lyrics on his "Club Paradise" song that dropped over a decade ago.
Drizzy mentioned Tip in the second verse, rapping, "And I was told once, things will change / By a n-gga named Tip when my deal came / Told me it's all good, even when it feel strange / Now I'm that guy that know them strippers by their real names."
Speaking with HipHopDX on the red carpet of the 2022 BET Hip Hop Awards last week, T.I. revealed exactly what he said to Drake after going through similar experiences as a young artist on the rise.
"Man, to be honest with you, I just told him to enjoy it, enjoy the moment," he said. "Because when you first coming in, you're working so hard, creating a name for yourself and building your brand, you don't get a chance to enjoy these moments. And once those expectations are created for you, the moment changes. It's never the same."
He added: "That's what I learned from my experience and I just wanted to pass that down to him, and it seems that he's done phenomenally well with that advice."
Produced by Noah "40" Shebib, "Club Paradise" was released in September 2011 just two months before Drake's Take Care album. The track was named after a strip club in Toronto, with his 2012 tour also sharing the same name.
The song wasn't available on streaming platforms until August 2019 when Drizzy released his Care Package compilation.
T.I. previously collaborated with Drake on "Poppin Bottles" from 2010's No Mercy album, along with Chris Brown's all-star "Deuces" remix that also featured Kanye West, Rick Ross, André 3000 and Fabolous.
Elsewhere in his interview with HipHopDX, T.I. talked about his appreciation for the priceless things in his life.
"I wake up every day and I thank God that I've had the grace and just the opportunities to make it to where I am, to be surrounded with love," he said. "You know, they say true wealth is weighed by the amount of things you have that money can't buy.
"I just look at the amount of love, the amount of family, the amount of friendship, the true, authentic, genuine things that surround me, and that's how I pray for my value and my worth in life. So I think it's those things that I see and I experience that cause me to have that feeling."
The 2022 BET Hip Hop Awards airs Tuesday (October 4) at 9:00 p.m. ET on BET.