T.I. Responds To Sexual Assault Allegations Through Instagram PSA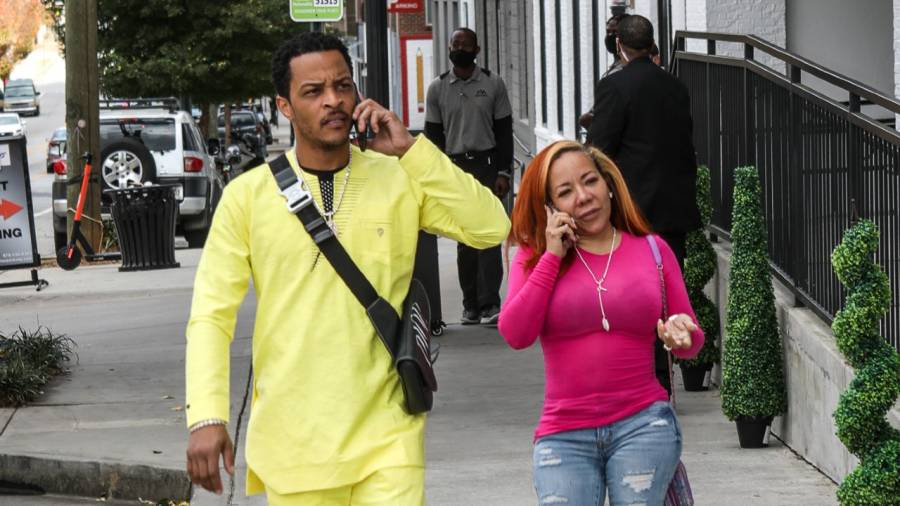 T.I. has spoken out following the numerous sexual assault allegations levied against him and his wife, Tiny Harris.
In an 8-minute video posted to his Instagram on Friday (January 29), the Atlanta native issued a response to the messages shared by former Glam Bar owner Sabrina Peterson from multiple women alleging they were drugged and assaulted by the couple at different times. Peterson herself also alleges that Tip pulled a gun out on her during a prior altercation.
In the clip, Tip explained why he hasn't said much yet, despite the rumors going on for a few days.
"So as y'all could probably guess or imagine, it's been extremely difficult for me to remain quiet in light of all the things that have transpired and all of the egregious allegations that's been tossed around about me and my wife," he began. "But it's a reason for that, and I don't mind sharing it. You see, if a person does not have any right to criminally or civilly have you in court, the best thing they can do is get you for defamation – a defamation suit."
He continued on, stating that while women – particularly Black women – should be believed, this isn't one of those instances.
"Unfortunately right now, it doesn't matter as much what they can prove you did," he explained. "It matters what you can prove you didn't. And that's just an unfortunate place that our society has made it to. But I wanna be clear about one thing – women who have been victimized deserve to be heard. Black women in particular should be supported, protected, defended and uplifted. However, evil has no gender! … I would never treat a woman the way I treat a threat. That has to be distinguished."
View this post on Instagram
He also went on to share posts from Instagram blog Industry On Blast, where they shared screenshots of alleged texts proving that Peterson made up the allegations.
View this post on Instagram
View this post on Instagram
The response follows a joint statement released to various media outlets where the couple denied all allegations.
"Mr. and Mrs. Harris want to be on record and more importantly want the public to know they emphatically deny in the strongest way possible the egregiously appalling allegations being made against them by Sabrina Peterson," a spokesperson said in a statement obtained by HipHopDX. "The Harrises have had difficulty with this woman for well over a decade. They are taking this matter very seriously, and if these allegations don't end, they will take appropriate legal action."