T-Pain Responds To Backlash Over Rescheduled Concert Following Texas Tragedy: 'People Fucking Died!'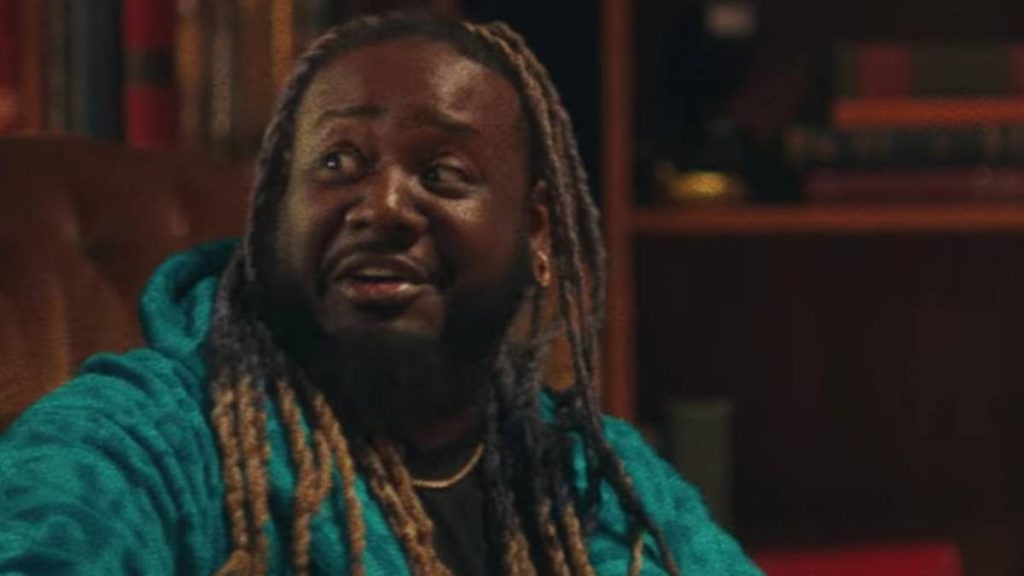 Due to an uptick in violent shootings in Deep Ellum, Texas, T-Pain has decided he's rescheduling his upcoming Texas show out of respect for those experiencing tragedy, which hasn't sat well with some of his fans.
Dallas Mayor Eric Johnson criticized T-Pain's decision to reschedule the performance, which will now take place in Grand Prairie at the CU Theatre on June 24, and said his fans would have been perfectly safe in Dallas. The "Ringleader Man" pushed back on this.
"Foremost, I want to send my condolences out to the families of people who lost their lives," T-Pain said on Instagram. "I appreciate y'all for giving me a heads-up. Thank you to the mayor for stepping in and trying to reassure me, but we got to reschedule. It's just that time. It's only right for the safety of me, my fans, my team and everybody around that spot. … Thank you, Dallas, for giving me the heads-up. I'll see y'all then."
The "Buy U a Drank" rapper then took to socials on Wednesday (May 18) to respond to some backlash from fans, who were eager to see T-Pain on his Road To Wiscansin Tour and frustrated he rescheduled his performance the day before he was set to take the stage.
View this post on Instagram
"What's up y'all. I'm never this person, but I gotta be this person," T-Pain said in a video. "Look, I understand that you know you had your plans and you wanted to go to a concert and 'oh my god this gonna be fun that night.' People fucking died. People fucking died and you think you're having a worse time than the people that fucking died because your concert plans got fucked up?"
He continued, "For all the people that's saying 'oh man why'd you reschedule it the day before?' I'm sorry you didn't have to reschedule your entire fucking living life for a god damn concert. I'd rather not fucking be on tour then disrespect somebody that fucking died.
"Like, c'mon man I don't give a fuck about no fucking concert when it comes to people's lives. I don't give a fuck that your plans got-like what the fuck? I'm sorry that shit didn't work out for you, guess who else it didn't work out for? The people that fucking died the other day. 'It's real shitty to reschedule it the day before,' fuck that."
T-Pain's Road to Wiscansin Tour will continue on through the rest of May and will wrap up at the rapper's own inaugural "Wiscansin Festival" at the Eagles Ballroom in Milwaukee on June 11. Prior to the cancelation, T-Pain had criticized Dallas for not buying enough tickets to his show.
"I wore cowboy hats many times," T-Pain said in response. "I used to raise horses! I feel like I'm part of the city! I've worn a cowboy hat or two — regular cowboys and Dallas Cowboys."