Tank Calls For More R&B Awareness Aside From Usher & Chris Brown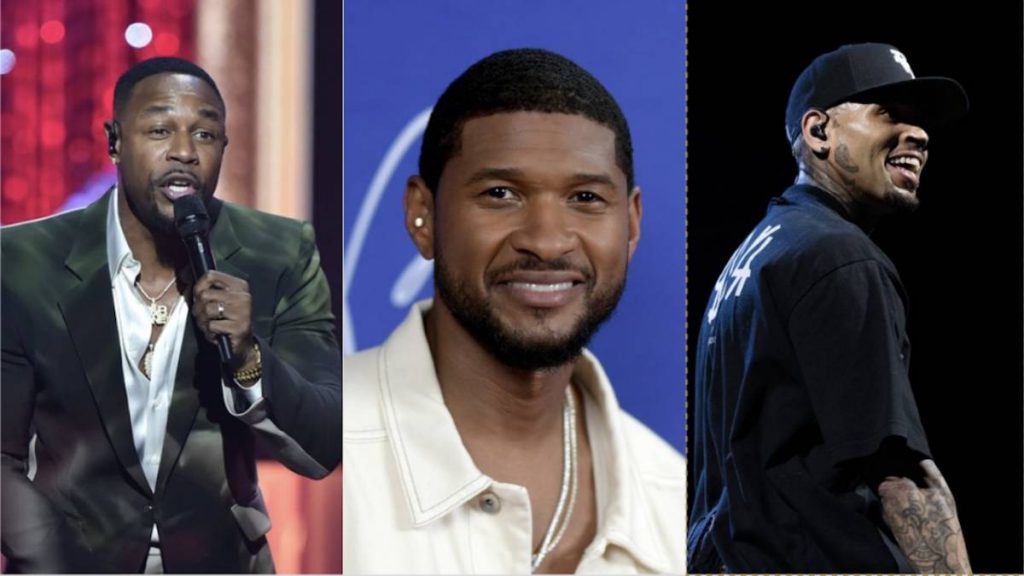 Tank is weighing in more on the "R&B Is Dead" debate, emphasizing the need for more perennial hitmakers in addition to Chris Brown or Usher in the genre.
When stopped by a TMZ cameraman on Friday (September 2), the "R&B General" continued the discourse started by Diddy and elaborated on how R&B music has always had a place in popular music, but it's not as en vogue as Hip Hop has been.
"We are still disconnected from the mainstream — shout out to you, TMZ, for giving us this mainstream look and continuing this conversation in the mainstream, but we need more of that," Tank said. "Not just me, not just CB, not just Usher, we need all of us. We need more.
"When can a song like [Boyz II Men's] 'End of the Road' or [Jodeci's] 'Forever My Lady' be at the top of the 100 charts for a male R&B singer? When? It should be now. So, shoutout to Puff for the love."
To Tank's credit, the last R&B song to sit at the top of the Billboard Hot 100 chart was Silk Sonic's "Leave The Door Open" when it ruled the chart for one week in 2021. Before Bruno Mars and Anderson .Paak's take on posh and swanky '70s R&B, Justin Bieber enjoyed a stay at No. 1 with his "Peaches" single featuring Giveon and Daniel Caesar. So far, no R&B song has hit No. 1; Beyoncé's "Break My Soul" is categorized as a dance/pop song as was Lizzo's "About Damn Time."
The conversation regarding R&B has become a hot topic in recent weeks, due in large part to Diddy's declaration as he was promoting his "Gotta Move On" single with Bryson Tiller. Diddy backed off those comments after catching heat from several of his peers, including his former protege, Usher.
During an interview on the SirusXM Belevations, Usher chimed in with his views on the subject and called Diddy "crazy" for even considering it.
"When I do hear people, even like Puff saying, you know R&B is dead, he sounds nuts to me," he said. "It sounds, it sounds, it sounds crazy. You know, especially knowing he was a pioneer in understanding and beneficiary of it.
"You know, the source that is R&B created the breath of life that was breathed into Hip Hop. It wouldn't be. There would be no Hip Hop if there were not R&B, so it's blasphemous to hear me say, to hear people say anything, especially Hip Hop cats, to say anything about R&B."
Chris Brown also slammed Diddy's comments via his Instagram Stories, writing on August 19, "When's the last time you heard a slow song on the radio??? N-ggas are saying R&B is dead … Respectfully, shut up!"
He continued, "People nowadays want fast food instead of a real meal… DON'T BLAME THE REAL SINGERS OUT HERE [BECAUSE] WHAT CHANNELS DO PEOPLE HAVE TO SEE MUSIC VIDEOS? BET damn sure don't, neither does MTV. And then the industry be forcing shit on people when the real music lovers know that shit is garbage … R&B ain't dead… Y'ALL N-GGAS JUST UGLY."