TDE's Zacari Shows California Hometown Love During Coat Giveaway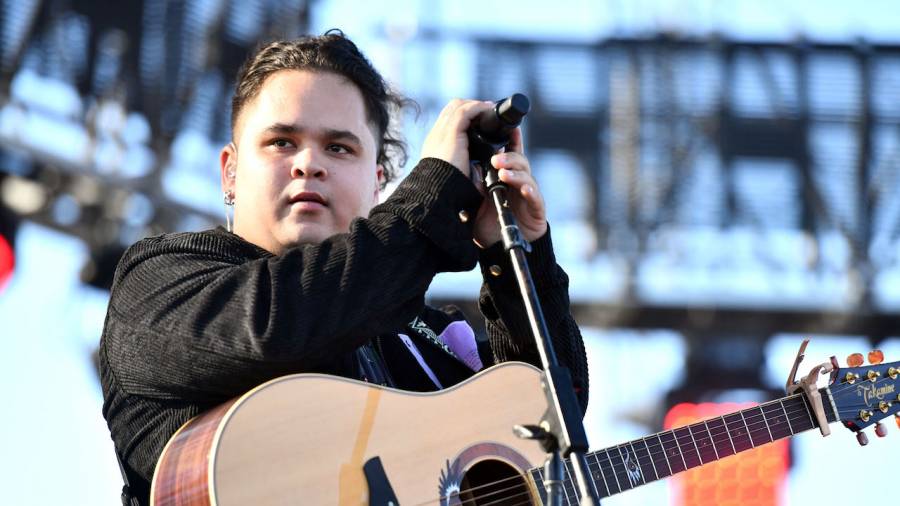 Bakersfield, CA – Zacari's heart never really left Bakersfield, California.
The TDE singer best known for his work on Kendrick Lamar's "LOVE" made sure to partner with Zylo Hefferan of the "Contrast and Uncut" podcast for the Keeping The Streets Warm coat giveaway and free concert in their hometown on December 19.
The event was held at Martin Luther King Park as Zacari and Hefferan helped to not only throw a concert but provide individuals with free dental exams, food baskets, toiletries, masks and lunches.
"I am extremely grateful for the unity in the community," Hefferan wrote on Instagram Monday (December 21). "A difference that could be seen and felt came to life today and it would not have happened without my wife Murtisha Hefferan @Zacari, Kev King Christian Romo Eric Arias BrendaJean's Sober Living Facility Michelle N Bryan Bowens Crimson Skye DAT Krew Luther Dushun Gray Keith Fingers Jr. Bobby Dee Presents Uncle Snoops Army AmeriCorps Kimble Woods James Burton Jr. And the countless volunteers and everyone that donated to the event."
View this post on Instagram
Hefferan pitched the event to Zacari months after the two met in a North Hollywood recording studio. Both of them being from Bakersfield, Zacari couldn't pass the opportunity up.
"It is for my city, man," the singer told KGET. "Anything for my city. This city raised me, man, I grew up on the streets of Bakersfield."
Keeping The Streets Warm was put together as a benefit to support Bakersfield's homeless, a personal cause for Hefferan as he grew up homeless and relied on the generosity of others to make ends meet. Zacari understood the passion behind the event.
"I understand how hard life is, and I can't judge any of these people," he said. "And if I can help them, I am more than happy to."