Tee Grizzley Celebrates His Mother's Release From Prison Weeks After His Brother Was Set Free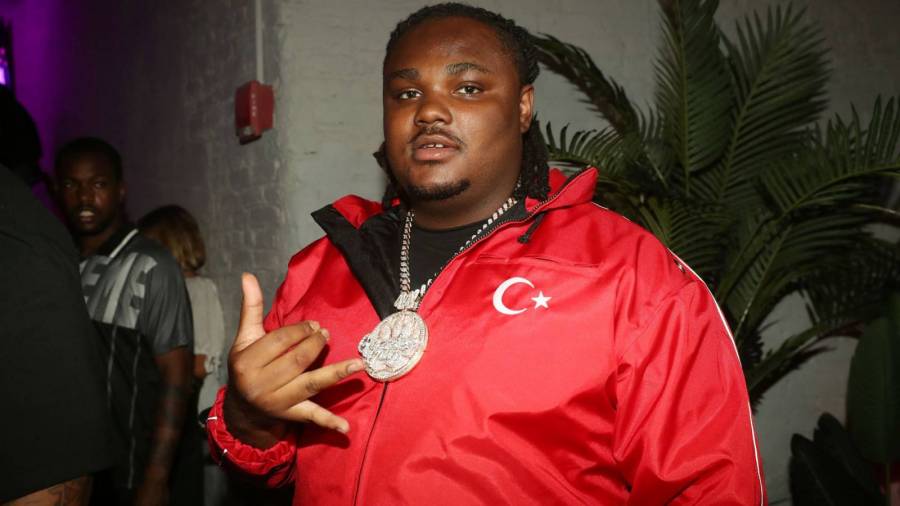 It looks like Tee Grizzley is going to have a wonderful holiday season this year. On Wednesday (December 2), the Detroit rapper took to his Instagram to share the news his mother, Latoya Perry, was being released from prison.
Grizzley posted a screenshot of a FaceTime call he was having with his mother. Both Grizzley and his mother have big smiles stamped across their face.
"First my brother Now My Momma Home!!!" Grizzley wrote in the caption. "God Goodlooking You The Greatest."
View this post on Instagram
In 2014, Perry received a 15-year prison sentence for distributing crack cocaine in Detroit, Michigan. His mother's situation understandably troubled Grizzley immensely and he shared his feelings of her imprisonment on the 2019 track "Locked Up."
The emotional tribute to his mother not only spoke on his mother but also how the criminal justice system affected his family.
"My mama locked up," he raps. "My pops got popped up/Lil bro still locked up/And it got me fucked up."
In October, Grizzley celebrated the release of his little brother Marcellus Wallace, who served five years in prison for robbery. The Motor City native shared a clip of the release where he had a row of Bentleys, a large bag of cash and an iced-out watch waiting for Wallace.
It's good to see Grizzley is in high spirits getting his family back together following the rough year he had in 2019. His aunt and manager Jobina Brown was gunned down in August 2019 and her death undoubtedly left a traumatic mark on him.