Tekashi 6ix9ine's Federal Informant Driver Reportedly Receives No Jail Time For Racketeering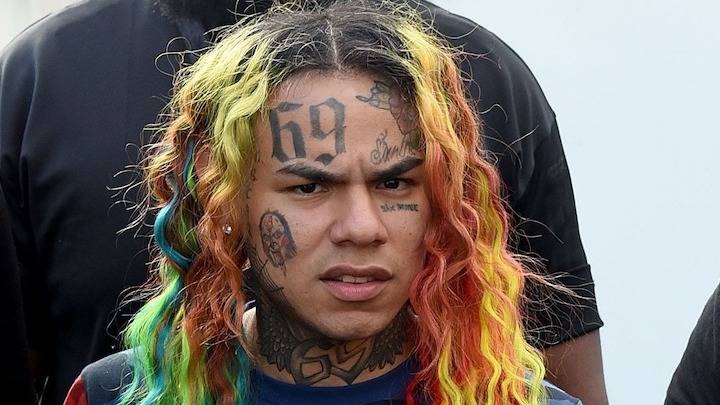 A former driver of Tekashi 6ix9ine who was connected to the Brooklyn rapper's racketeering case, has received to years of federal probation and will avoid additional jail time.
Jorge Rivera, who drove for 6ix9ine, was named in the same 2018 racketeering case that prompted 6ix9ine as well as 10 other Nine Trey Gangsta Bloods such as 6ix9ine's former manager Shotti to receive jail time. According to VladTV, federal prosecutors revealed that Rivera had been cooperating with the FBI for over a year before any arrests were formally made. After he faced deportation and was arrested by ICE, Rivera agreed to cooperate with government authorities even further.
View this post on Instagram

Story via @vladtv – Jorge Rivera, the former driver to #6ix9ine and confidential FBI informant, was sentenced to two years of federal probation this week, avoiding any additional jail time. In 2019, Rivera was brought up on racketeering charges alongside 6ix9ine, Shotti, and 10 other members and associates of the Nine Trey Gangsta Bloods. But federal prosecutors eventually revealed that Rivera had been working with the FBI for over a year before the arrests were made. Rivera had agreed to cooperate after he was arrested by ICE and faced deportation. Rivera's sentence is the lowest out of anyone who was charged. Prosecutors wrote in court records that Rivera deserved leniency because his cooperation was instrumental in gathering evidence on several violent incidents, including robberies and shootings. He was the first to notify authorities when 6ix9ine was kidnapped by Anthony "Harv" Ellison, for instance. When Rivera met 6ix9ine, aka Daniel Hernandez, and Kifano "Shotti" Jordan in February 2018, he was a private citizen making a living as a livery cab driver. "Prior to that fateful day, Rivera had never met (or even heard of) Hernandez or Jordan," prosecutors wrote. "Hernandez instantly liked Rivera, and days later Hernandez hired Rivera to drive Hernandez to and from an event. Over the next several weeks, Rivera became Hernandez's regular driver." After he picked up an immigration charge two months later, Rivera agreed to act as a confidential informant. From April-July 2018, he notified his case agents of multiple robberies and shootings. On another occasion, he told the FBI about a gun in a vehicle, and the agents retrieved it by staging a car break-in, prosecutors said. On July 21, he notified authorities when he saw several Nine Trey members arming themselves at a concert in New York, resulting in the concert being shut down. When 6ix9ine was kidnapped the next day, Rivera alerted authorities and provided video footage from the incident. He later testified against Ellison, who was convicted and is still awaiting sentence. "Rivera's testimony was crucial at trial because it corroborated the testimony of Hernandez and convincingly belied Ellison's defe
In court records, prosecutors declared that Rivera deserved leniency as his corporation led to evidence in several incidents involving the Nine Trey Bloods, ranging from robberies to shootings. When 6ix9ine was kidnapped by Anthony "Herv" Ellison, it was Rivera who alerted authorities.
"Rivera's testimony was crucial at trial because it corroborated the testimony of Hernandez and convincingly belied Ellison's defense that the robbery and kidnapping were staged," prosecutors wrote.
6ix9ine himself has kept a relative low profile since the release of his Tattle Tales album in September. After the album sold well below expectations, he went into hiding, only surfacing to reportedly settle a lawsuit with a blind fan who couldn't access his website and allegedly overdosing on diet pills and caffeine.