Tekashi 6ix9ine's Manager Murda Murphy Denounces Hulu & SHOWTIME Documentaries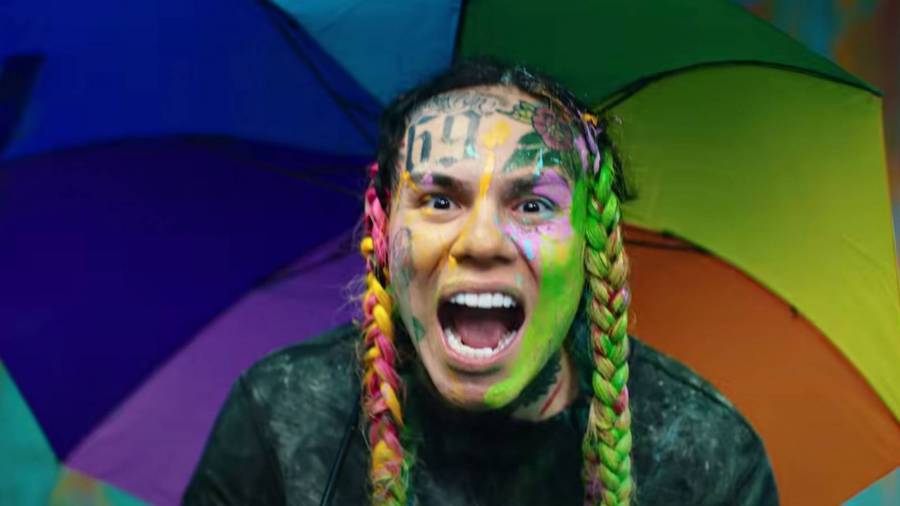 Much like the previously-announced SHOWTIME documentary about Tekashi 6ix9ine, the new Hulu documentary exploring the polarizing rapper's rise and fall wasn't authorized by him or his team – and his manager wants to make that clear.
In an Instagram Story post after the Vikram Gandhi-directed 69: The Saga of Danny Hernandez arrived on Hulu on Monday (November 16), Murda Murphy denounced both docs and asked fans not to support.
"THE HULU & SHOWTIME @6IX9INE PROJECTS!! ARE BOTH UNAUTHORIZED!!" he wrote. "NOTHING TO DO WITH US!! THE PEOPLE IN THESE TALKING ARE [CAP]! ARE NOT INVOLVED WITH US IN ANYWAY!! DON'T SUPPORT THIS TRASH!! WHEN @6IX9INE DOES SOMETHING YOU'LL BE THE FIRST TO KNOW!"
Per Hulu's synopsis, the doc "unpacks the life of polarizing rap sensation and internet troll Tekashi69. One of the most controversial figures in contemporary pop culture, 69 repeatedly broke the internet with his sensationalist music videos and social media beefs before infamously testifying against Brooklyn gang the Nine Trey Gangsta Bloods in a landmark trial."
In October, SHOWTIME announced Supervillain: The Making Of Tekashi 6ix9ine, a three-part docuseries with a projected 2021 release that's not related to the Hulu project. Directed by Karam Gill, it will feature an unreleased interview with the rainbow-haired rapper following his release from prison in April. Promising to explore the culture of "manufactured celebrity," a trailer arrived on October 23.
Watch the trailers for Hulu's 69: The Saga of Danny Hernandez and SHOWTIME's Supervillain: The Making Of Tekashi 6ix9ine below.