Teyana Taylor Airs Out Def Jam After Retirement Talk: 'A Bitch Is Tired'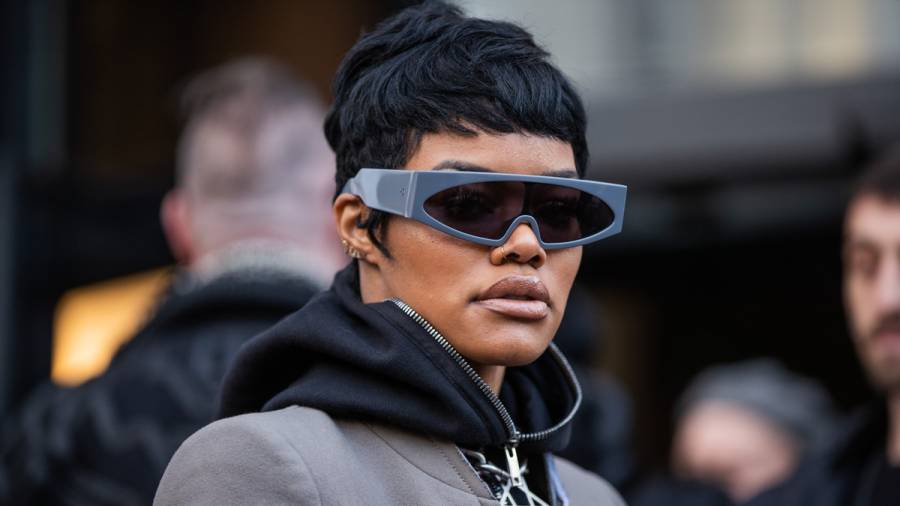 Teyana Taylor is addressing retirement rumors and taking aim at her record label home of more than a decade — Def Jam Recordings.
The multi-hyphenate took to Instagram Live on Saturday (November 5) to clear the air after fans and peers such as Cardi B believed Taylor was calling it quits following the release of her latest project The Album and subsequent Grammy Awards snub.
"First, let's be clear, this has nothing to do with a Grammy," she started in the 30-minute live session. "C'mon y'all, I been signed in an industry since I was 15 years old. I'll be 30 in how many days? Ya'll know I stay to myself, I'm all about my business. As far what I'm feeling when I say I feel unappreciated cause I have little to no push, I say I'm getting overlooked by the people who are supposed to push me the most, my partners, my label."
Taylor revealed she was dismayed with the music industry and how she no longer had any love for the music due to the politics within it.
"I asked Def Jam to drop me on almost 10 different occasions," she said. Straight to the face. Up in the building. At this point, I can't let this kill me. Granted, to my fans, I think that, you know — and I can see how my message can come across but at the same time — I feel like it's a tiny bit selfish to say, 'What about your fans? Do it for your fans.' Baby, I gotta do it for my mental health. I have to do it for my emotional health. I have to do it for my kids so I can stay alive for my kids."
She then continued discussing her grievances with the industry and how she felt she never got actual support from Def Jam in regards to her albums and how she didn't feel protected by the label in totality.
"I constantly get attacked for all the fuck shit the label do and, y'all know me, I stay quiet, but it's so much I can take," she said. "So maybe, if I retire, niggas will let me go. Drop me, fam. Let me be free. I'm tired … Baby, I've been doing this since I was 15 years old. I'm about to be 30. And besides performing for my real fans and actually being in a booth, nothing else about music makes me happy. Period."
Although the K.T.S.E. singer says her frustrations with the industry had nothing to do with the Grammys, she was vocal in how the R&B categories were male-dominated, despite a banner year of releases from Summer Walker, Kehlani and herself.