The Game Claims He Put On 'Your Favorite West Coast Artists': 'Ask Dr. Dre, Ask Top Dawg'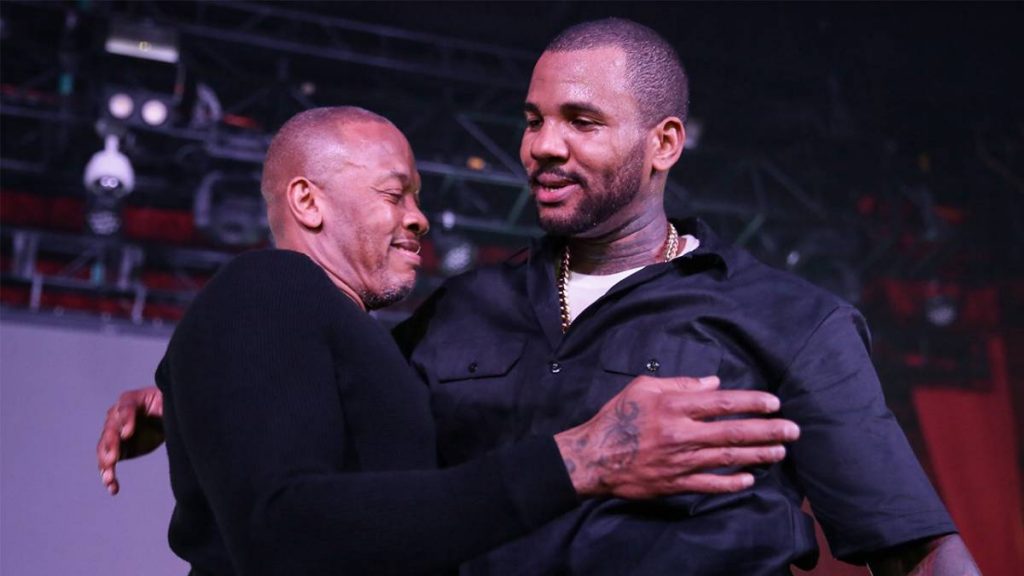 The Game doesn't think he gets the respect he deserves for supporting West Coast artists during the early stages of their careers. Taking to Twitter on Sunday night (October 24), the Compton rapper said refusing to be a "puppet" is the reason he hasn't received recognition over the past 18 years, while noting his mentor Dr. Dre and TDE founder Anthony "Top Dawg" Tiffith know just how much he's done.
"I never got my flowers from the industry cause wouldn't be a puppet for the dollar bill #ThugLife," The Game wrote. "You know how many of your favorite WEST COAST artists I hand a hand in puttin on ??? Just being a good n-gga…. Was offered finders fees, could've signed n-ggas….. etc, I just wanted to see n-ggas from my side win."
He added, "Ask Dr. Dre…. Ask Top Dawg, ask n-ggas… I been solid for n-ggas since 2003 in this shit. The definition of 'GOOD LOOKIN.'"
View this post on Instagram
Following a conversation with Top Dawg in June, The Game claimed Kendrick Lamar's new album was right around the corner.
"I talked to Top Dawg," he said. "You know, he told me Kendrick 'bout to hit n-ggas with some shit real soon and shit. So, you know, who knows how real soon that it but if Kendrick is working, that shit is always major and that's my little n-gga. Love that n-gga to death. The whole TDE, all them n-ggas is family."
Despite his love for Kendrick Lamar and TDE, The Game previously said he paved the way for K. Dot and that nobody in Compton can out-rap him.
"Can't nobody in Compton outrap Game," he said in February. "Can't nobody in Compton out-rap me. Kendrick my n-gga. Kendrick doing his shit. I love that n-gga to death. I flew past Kendrick when that n-gga was on foot in a Range Rover and showed him how to do this shit.
"Don't play. Don't play with Game name. Compton, n-gga. Hardest n-gga in Compton, rapping, lyricist, me. Any n-gga that say any different, I'll body him and any n-gga he fuck with."