The Game Says Jimmy Iovine & 50 Cent Paid Him $1M To Stop Saying 'G-Unot'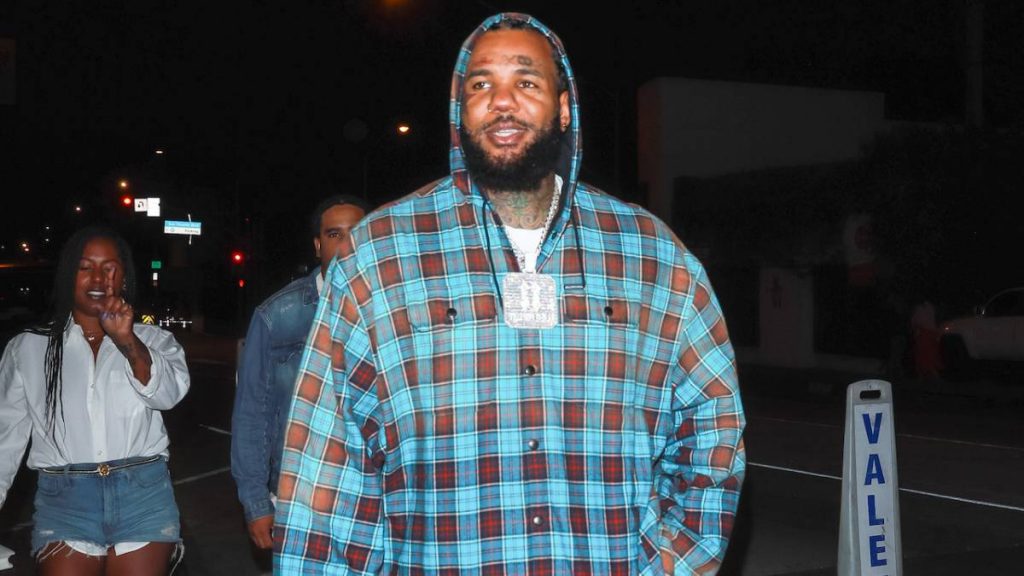 The Game's long-simmering feud with 50 Cent has had its share of highs and lows for the better part of 17 years. Despite Game wanting 50 to go up against him in a mythical Verzuz, the two have remained at odds against one another even with the peak of their animosity occurring during George W. Bush's second presidential term.
Game was a recent guest on Matt Barnes' and Stephen Jackson's All The Smoke podcast and decided to deliver a history lesson for the former NBA players regarding the heights of his beef with 50 and G-Unit, even proclaiming it took a seven-figure check to stop one part of his assault.
"Lotta people don't know this," he began. "50 and Jimmy Iovine gave me a million dollars to stop saying G-Unot. They wrote me a check, they bought it. I had to trademark the G-Unot. And you remember when I was going around with the rat and doing all that shit, that shit hurt – killed G-Unit!"
He added, "You stopped seeing the candy cane tank tops and all that shit. All that, the whole G-Unit/Mark Ecko, the shoes, that shit died. That shit was a hot commodity at once, G-Unit clothing. N-ggas was wearing the sweats, headbands, the masks, everything. That shit died, bro. So they had to pay me. I should have asked for more but them n-ggas gave me a million. But I'm a hood n-gga, a million dollars to stop saying this word?! Where the check? They wrote the check and I stopped saying it."
View this post on Instagram
The origins of G-Unot date back to Game's performance at Hot 97's Summer Jam concert in 2005, where Game followed up on the success of his 2004 debut album The Documentary with a headline performance. He'd continue the campaign throughout 2005, releasing mixtapes, 15-minute diss songs and more. Eventually, he'd apologize to 50 and Interscope in 2009 before the two finally appeared to have squashed the beef in 2016.
However, the two reignited their war of wards after 50 mocked Game when former Interscope boss Jimmy Iovine appeared to ignore him at a Los Angeles Lakers game in March. Game quickly fired back, claiming 50's hitmaking days were over and died with G-Unit clothing.
"N-gga, I ain't even see Mr. Burns," Game wrote on Instagram. "If you wrote my records … write you one today and put it out n-gga! Your rap career died wit them loli pop strap tank tops … you a actor, [and] that's why you ran to tv […] leave this rap shit to n-ggas who can spell correctly and actually got bars, goofy n-gga!"