The Game Says NBA YoungBoy Will Be This Generation's 2Pac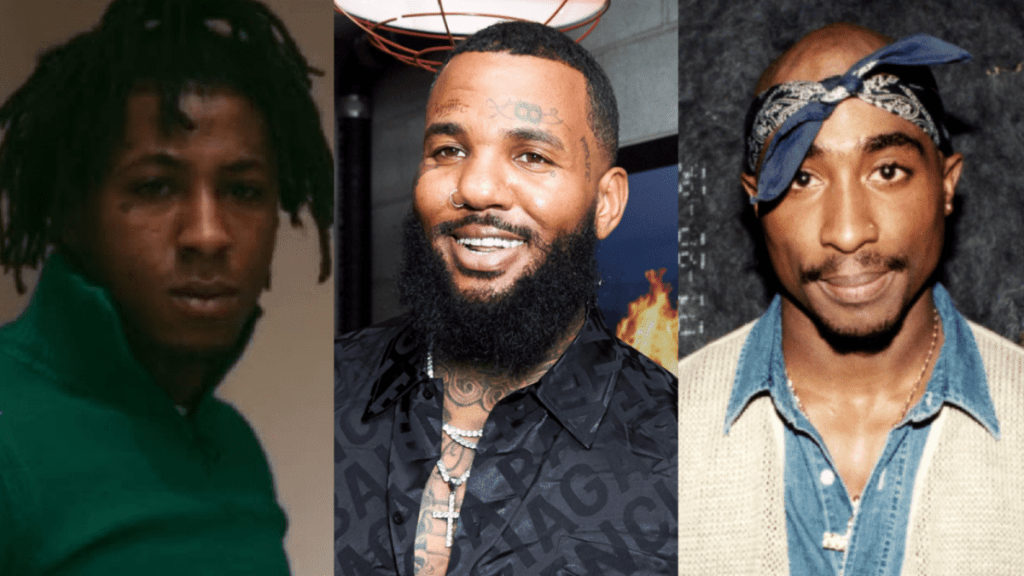 The Game believes NBA YoungBoy will be the 2Pac of the current generation when all is said and done.
The Compton rapper broke down his reasoning during a recent interview with Montreality, using the Michael Jordan, Kobe Bryant and Lebron James debate to support his comparison.
"NBA YoungBoy will be 2Pac of this generation," he said. "Sometimes when you see an 18-year-old say, 'NBA YoungBoy is better than 2Pac,' it's not because he actually is or 2Pac is better than NBA YoungBoy. It's just the Michael Jordan/Kobe Bryant/LeBron thing, it's just different eras of greatness.
"You should just appreciate them now, because an 18-year-old cannot appreciate or relate to 2Pac because they weren't even alive. 2Pac has been dead for 26 years, so an 18-year-old kid wasn't even born for another six years after he died."
He added: "So why would you expect him to relate to 2Pac over NBA YoungBoy? Somebody who is just a few years older than him who he listens to every day who's probably living the same type of lifestyle that he's living."
The Game went on to show love to rappers that came before him and paved the way for the music of today.
"I just appreciate every single genre of music at every single time," he said. "When Public Enemy was doing 'Fight the Power' or N.W.A was saying 'Fuck the Police,' I appreciated that. When Sugarhill Gang put out their first record and then Hip Hop was made in those moments, and the Melle Mels and all the way up to the Erick Sermons and the Method Mans and the Redmans and the Wu-Tangs and the Bone Thugs and everybody."
He continued: "The LOX, fucking Biggie and Pac, and just Nas and Hov, and everybody. Why can't we just appreciate everybody and everything in music and be a collective of fucking just dope shit?"
NBA YoungBoy appeared on a song called "OPP" on The Game's new album Drillmatic: Heart vs. Mind, but it was reportedly removed due to his feature price. Game's manager, Wack 100, claimed YoungBoy was charging them $150,000 instead of $300,000 but it wasn't low enough for the album budget.