The Game Tells 50 Cent To Warn His Girlfriend Cuban Link To 'Stay Out [His] DMs'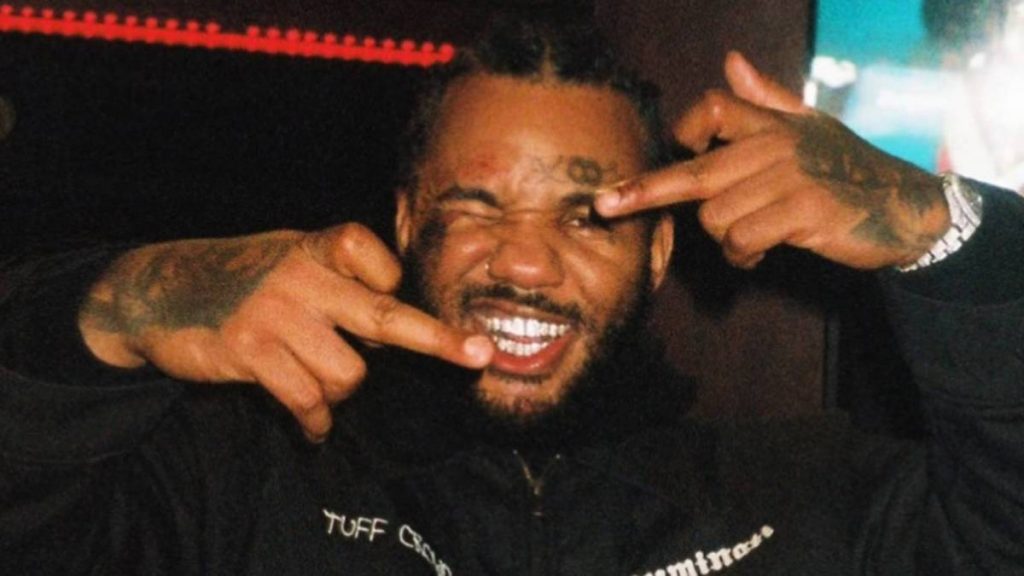 The Game and 50 Cent have a long history — from their 2005 collaborative hit "Hate It Or Love It" to their latest sparring session on social media.
On Friday (March 25), Mr. Los Angeles Confidential further taunted the rapper-turned-television executive over his unwillingness to do a Verzuz battle. He simultaneously outed 50 Cent's girlfriend Cuban Link for allegedly hopping in his DMs — and provided the receipt.
"Hit @therealswizzz & @timbaland ASAP & stop runnin from this verzuz," he captioned a photo of 50 Cent's head on a rotisserie chicken. "Oh' n tell ya girl stay out my DM's… if she don't want her man overweight, fat as fuck hanging upside down like rotisserie chicken at the Super Bowl."
View this post on Instagram
The alleged DM to The Game includes a topless photo of Cuban Link, her phone number and the message, "video girl?? Keep in mind." The second photo in the slide is a screenshot from 50 Cent's surprise appearance during the Super Bowl LVI Pepsi Halfime Show last month in which he rapped upside down.
Following the veteran artist's performance, he was roasted on Twitter by seemingly countless people who considered the 46-year-old "fat." Despite 50 Cent looking relatively fit in his white tank top and black pants, fat jokes began to fly on social media. While several of his fans came to his defense, others thought he deserved it.
As one person said, "Typically I would be against the body shaming of 50 Cent but the way his misogynistic vitriol is targeted towards Black women and their bodies the majority of the time, this fat Black girl gonna get some full belly laughs at his expense." 50 Cent didn't directly address the fat-shaming, but he did share a meme of D12 rapper Bizarre hanging upside down in the 2004 "My Band" video and asked, "Who the fvck did this?"
50 Cent has been anti-Verzuz almost since the popular series began. Speaking to The Knockturnal in July 2021, he was asked if it would ever be a possibility.
"A Verzuz battle? Probably not," he replied. "We back outside. That was something that happened during the pandemic when we was stuck in the house. Now that we back outside, there's other things to do. We supposed to be creating new history, not being back there."