The Grouch & Eligh Return With 'What Would Love Do' Album Featuring Slightly Stoopid, Mistah F.A.B. + More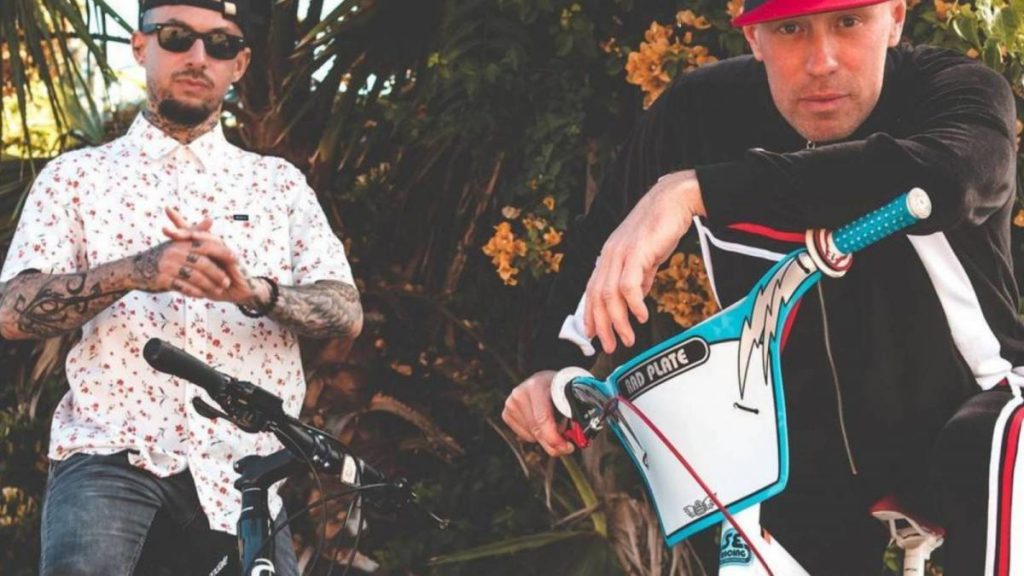 Living Legends MCs The Grouch and Eligh have returned with their latest collaborative album titled What Would Love Do, the follow-up to 2014's The Tortoise and the Crow.
The 16-track project boasts features from Slightly Stoopid, Bay Area Hip Hop force Mistah F.A.B., Brady Watt, Eli-Mac and more. Beginning with a roughly one-minute intro, the album instantly puts the The Grouch's penchant for crispy clean rhymes and Eligh's affinity for rapid-fire bars firmly front and center.
Album highlight "Ghost" bumps with an intoxicating boom bap beat crafted by Eligh and accented by the "I'm A Ghost" hook by Esme and video game sound effects. Similarly, "Because" comes in like a freight train with its equally infectious slaps and finds Eligh addressing his decision to put down drugs and alcohol over a decade ago.
"I put down the weed 'cause I had to," he raps. "Learned how to breathe 'cause I had to/Bleed out the pain 'cause I had to/Rework my brain 'cause I had to."
View this post on Instagram
Speaking to HipHopDX, Eligh talked about the concept behind the project, explaining they approached the record as if love was a living and breathing entity.
"A question used as a tool to help us through life's ups and downs, is the concept behind our album title," he says. "We asked the question, 'What would love do?' as if love was a person. Would love react with anger in traffic? Would love hold grudges and show disrespect to others?
"We all have those moments where we feel stuck, and in those moments, we can ask 'what would love do' to gain perspective and direction. This is the energy we put into our new album 'What Would Love Do' and we hope everyone feels that way when listening."
While Eligh produced the majority of the material, The Grouch put on his producer's hat for "Never Kill," while Alexander Spit lent his talents to album closer "Girl Beloved" and DNAE crafted "Like Water" featuring Eli-Mac.
Eligh is one of the many guests on the forthcoming Breaking Anonymity podcast hosted by 3rd Bass legend MC Serch. Every segment will focus on addiction and the road each guest took to recovery. The inaugural episode airs on Wednesday (September 29) with professional skateboarder and Jackass star Brandon Novak.
In the meantime, check out the What Would Love Do album stream and tracklist below.
What Would Love Do Intro
Love Feels
Dreams
Handball
Ghost f. Mistah F.A.B. & Esme
Beacuse
The Call
Piano God
Good As You
Don't Say f. Slightly Stoopid & Brady Watt
Like Water f. Eli-Mac
Train Song
Never Kill
What Would Love Do Interlude
What Would Love Do
Girl Be Love f. Viveca Hawkins