The Kid LAROI Becomes 1st Australian Rapper To Top Billboard 200 Chart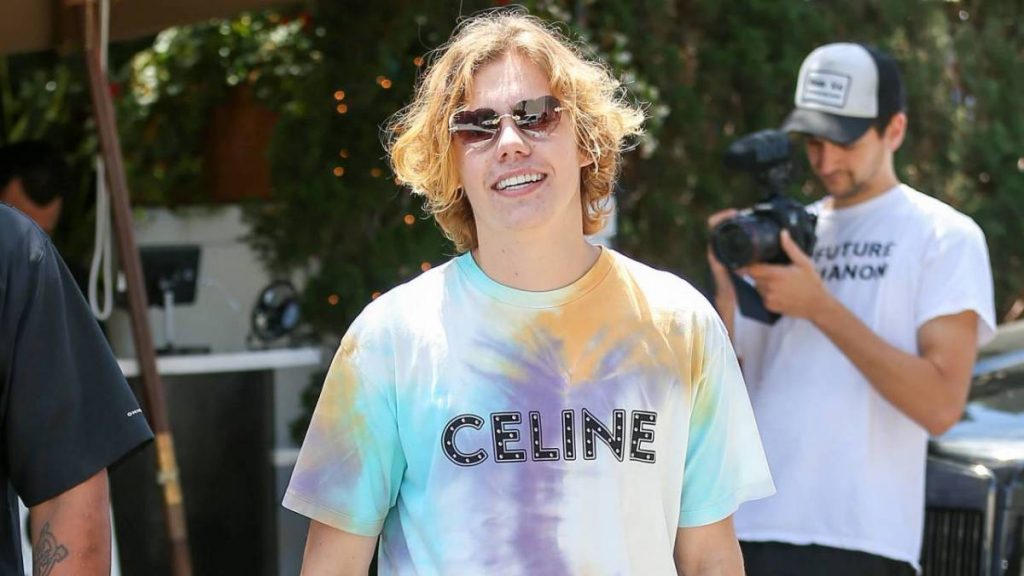 The Kid LAROI has become the first Australian rapper to reach No. 1 on the Billboard 200 with his F*ck Love album, over a year after it was originally released. At 17 years old, he's also the youngest artist to top the chart this decade.
The project sold roughly 85,000 total album-equivalent units in the last tracking week thanks to two issues of the deluxe version, titled F*ck Love 3: Over You, arriving on July 23 and July 27 with features from Lil Durk, Polo G, G Herbo, Justin Bieber and Mustard. Of that figure, 82,000 were SEA units (113.97 million on-demand song streams), with an additional 2,000 album sales and 2,000 TEA units.
To celebrate the news, The Kid LAROI took to Instagram to reveal his shock at having the biggest album in America.
"taking a shit on a jet because WE HAVE THE NUMBER ONE ALBUM [MIXTAPE] IN AMERICA!!!!!!" he wrote. "WTF?!?!?! I LOVE YOU ALL BEYOND WORDS CAN FUCKIN EXPLAIN MAN. if someone told me that I'd have a number one ANYTHING let alone an album 3 years ago when I was in Australia I'd say that's bloody ridiculous."
He continued, "but seriously I know I say this a lot, but thank you from the bottom of my heart. I am nothing without you guys & it makes me so mf happy that this project has connected with y'all in the way that it has. again, thank you and I love you I love you I love you (p.s I am aware that this is the most douche photo to ever exist but fuck it someone needed to see it)"
View this post on Instagram
The Kid LAROI was close with Juice WRLD and lived with the Illinois rapper prior to his December 2019 death. In December, he spoke to HotNewHipHop about their relationship.
"That was my big brother," The Kid LAROI said. "I learned a whole lot from him; I'm super-duper inspired by him, if you couldn't tell. I don't know, to me, he is really the greatest. There's not a lot of people, I think, that can do what he did, and especially in such a short amount of time. You know, he was so young, like, fuckin' 19 when he broke onto the scene or whatever. I don't know, I don't understand anybody that could freestyle like that or could even accomplish what he accomplished in that short amount of time — it's insane."
His collaboration with Justin Bieber, "STAY," is currently No. 4 on the Hot 100 after peaking at No. 3.