The Pharcyde Reunites On Fatlip's Solo Album 'Torpor' Featuring Krayzie Bone, Ex-Death Row Artist RBX + More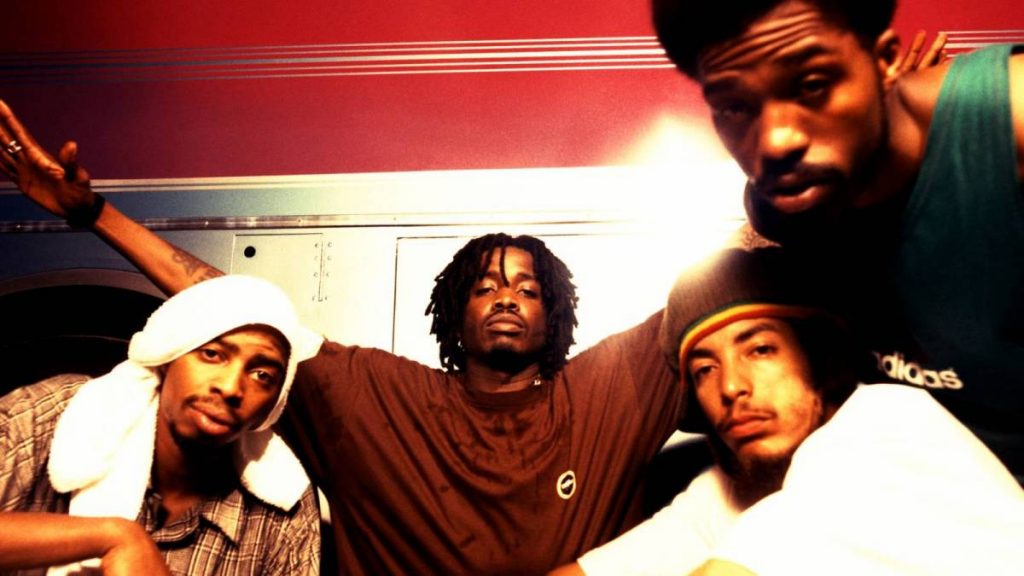 Exclusive – The Pharcyde have reunited on Fatlip's new solo album, Torpor, on a track called "My Bad" featuring Butch Cassidy.
The Los Angeles natives had arguably one of Hip Hop's best two-album runs in the 1990s with Bizarre Ride II the Pharcyde (1992) and Labcabincalifornia (1995). But tensions between its four members — Slimkid3, Imani, Fatlip and Bootie Brown — ultimately tore the West Coast Hip Hop group apart.
Bootie Brown retained rights to the name and hasn't allowed his former brethren to use the Pharcyde for years. So, Imani, Fatlip and Slimkid3 have been performing as The Farside (formerly of The Pharcyde) out of necessity to avoid any potential legal ramifications.
But on Friday (July 29), Fatlip released physical copies of a new solo album called Torpor that unexpectedly finds the original foursome reuniting on the track "My Bad." It's a collaboration longtime Pharcyde fans certainly weren't anticipating. The concept of the song is loosely centered on regret with Bootie rapping in the opening verse, "I find the hardest thing to do is admitting when you fucked up."
Slimkid3 later spits,"You don't have to tip toe and flip flop and wind up in a shit show/We much too old for that, gots to pack this bag and dip though." Fatlip then asks, "Was I in the wrong or did it get blown out of proportion?"
View this post on Instagram
Producer Sccit briefly spoke about "My Bad" and was hoping it would possibly lead to more collaborations, but that's for the universe to decide.
"An abundance of heart and soul was poured into the making of this album," he told HipHopDX. "We put a lot into perfecting every last song so that we could give the world what it deserves. Additionally, we wanted nothing more than to reunite The Pharcyde, so we brought everyone together on 'My Bad' in hopes of destroying the divide and letting love win. But this isn't a Disney movie and a fairytale ending isn't what you always get.
"Only the most high knows what the future holds, but if this is the official death of The Pharcyde, then that song is the memorial service — one last time to commemorate the legends and give them a proper send off. Let the music speak for itself."
Fatlip was hesitant to discuss the track but did offer some words about working with blossoming producers Sccit and Siavash The Grouch.
"It's always inspiring to work with new and upcoming producers who are excited about the music," Fatlip said. "Match that energy with an OGs expertise and you gonna get something real dope."
Siavash The Grouch also talked about their "vision" for the album, saying, "Fatlip is one of the greatest artists of our time and he continues to shine. We made sure to bring our A-game to match his energy and I think we have some really dope stuff here; some 2022 Labcabin type stuff.
"If you like regular pasta, imagine if you added beans and crushed tomato. Maybe a little oregano and some crushed OG. That's what this album is. If you're a lover of Hip Hop like we are, then this album is for you."
Torpor boasts additional contributions from Bone Thugs-n-Harmony rapper Krayzie Bone, former Death Row Records artist RBX and more. "My Bad" debuts on Monday (August 1) at 6 a.m. PT on YouTube. In the meantime, cop the physical CD here.