Thundercat Joins Gorillaz For Wild 'Cracker Island' Video Amid Red Hot Chili Peppers Tour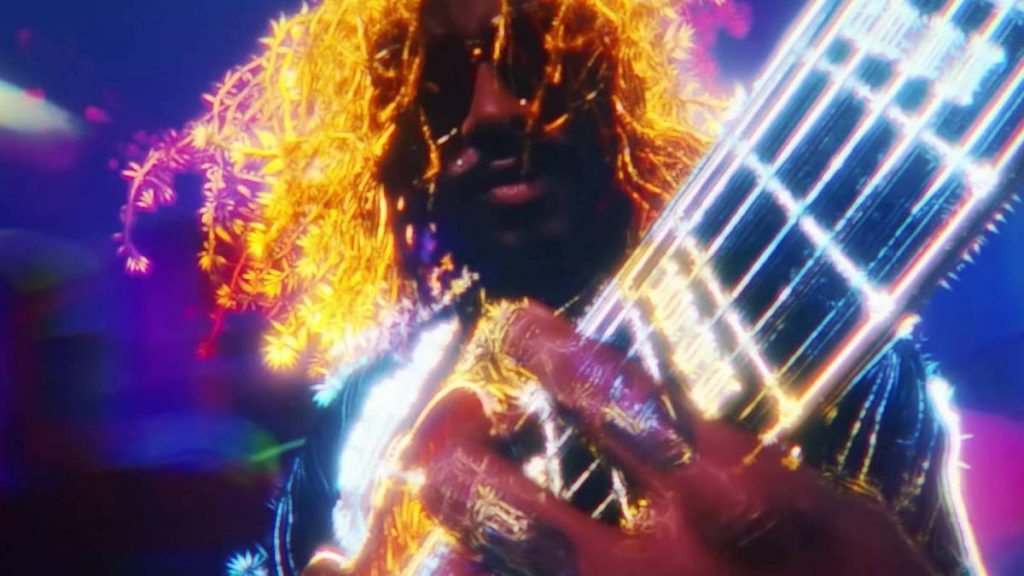 Grammy Award-winning bass virtuoso Thundercat is currently on an expansive world tour with the Red Hot Chili Peppers and HAIM, but he's still releasing new music — and this time, with the Gorillaz frontman Damon Albarn and co-founder Jamie Hewlett. On Thursday (July 28), the motley crew dropped a new single and accompanying video for "Cracker Island," which finds Thundercat putting his bass magic centerstage.
Directed by Hewlett and the Emmy Award-nominated Nexus Studios director Fx Goby, "Cracker Island" takes viewers on a late-night journey into Los Angeles. The concept revolves around the animated group of musical misfits — Murdoc, Noodle, Russel and 2D — as they relocate from London to the Silverlake neighborhood of L.A. in search of new members to join "The Last Cult." Their mission? "The one truth to fix the world."
As Murdoc explained in a press release, "Think of it as the final scene in the movie, the bit after the grand finale when the hero (me) is about to stride into the sunset, credits rolling. That's right, we're starting at the end. Why? COS I WORK IN MYSTERIOUS WAYS."
Production comes courtesy of 8x-Grammy Award-winning producer Greg Kurstin, Gorillaz and Remi Kabaka Jr. Thundercat, meanwhile, gives an entertaining performance in the video, playing multiple characters throughout the visual all with his signature sarcasm intact — much like his solo video for "Dragonball Durag."
Thundercat and the Chili Peppers kicked off the Unlimited Love Tour in Denver on Saturday (July 23). The 37-year-old opened the show with songs such as the aforementioned "Dragonball Durag" and other jaw-dropping displays of his bass prowess. According to Variety, he mentioned he'd had "too much coffee" and everything was really "bright," but he forged ahead and proceeded to crush his set.
Anthony Kiedis and the rest of the group announced another album called Return of the Dream Canteen, which is expected to arrive on October 14 via Warner Records. As for Gorillaz, they'll be hitting the United States in September and October with numerous dates. The run begins on September 12 in Seattle, winds through Denver on September 28 before culminating on October 23 in Miami.