Too $hort & E-40's 'Ain't Gone Do It' Video Yanked From YouTube For Impersonating UPS Workers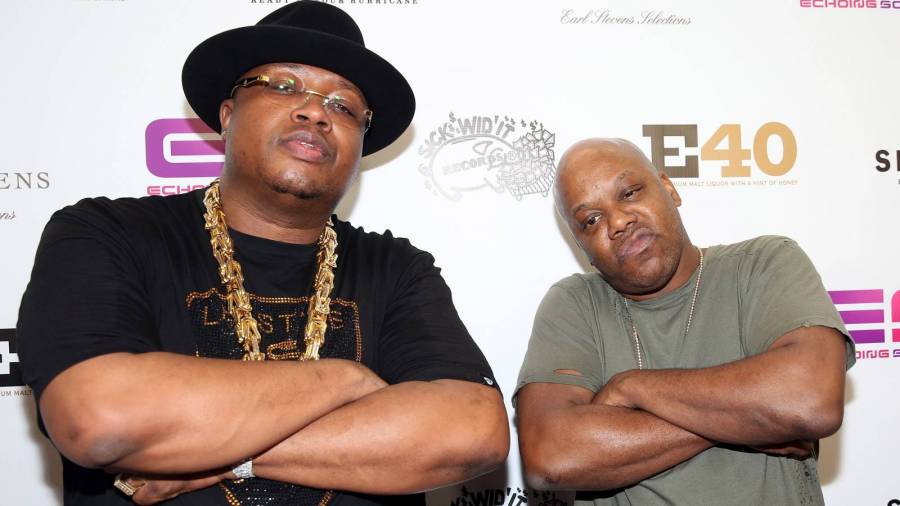 Before their legendary Verzuz battle last December, E-40 and Too $hort dropped a double album for their fans. The project was titled Ain't Gone Do It/Term & Conditions, two solo albums from Too $hort and E-40, respectively, with features on both by Freddie Gibbs, Larry June, G-Eazy, Brent Faiyaz, Guapdad 4000 and more.
For "Ain't Gone Do It," one of the standout songs on Too $hort's part of the album, the Bay Area legends unleashed a hilarious music video showing a day of work at United Pimpin' Services. 40 Water and Short Dogg dress exactly like the workers at the United Parcel Service, the only difference being their clothes were black and the logo had a dollar sign.
Unfortunately, the actual UPS company did not find the joke funny and had it taken off YouTube for copyright infringement. As of Friday (February 26), fans are no longer able to watch the Josh Fields-directed video. However, there are still snippets of the comical visual on Too $hort's Instagram page.
View this post on Instagram
View this post on Instagram
E-40 and Too $hort are gearing up to release another album, this time in a newly formed supergroup with Snoop Dogg and Ice Cube. During a recent interview with HipHopDX, the Bay Area tag team revealed Dr. Dre is going to be the only feature on their upcoming album.
"Dre is on there, man," $hort revealed. "He's on there. Snoop got him on there. Dre is on there. That's Snoop's guy. That's Ice Cube's guy. They shot a big movie together. He's on there. Ain't no doubt about it. You don't even got to ask him."
E-40 added, "Definitely on there. Shout out to Dr. Dre," with $hort confirming the feature is already done: "Yeah. He already did his part. It's already certified. He's on the project."