Too Short & E-40 All Set For Bay Area Verzuz Celebration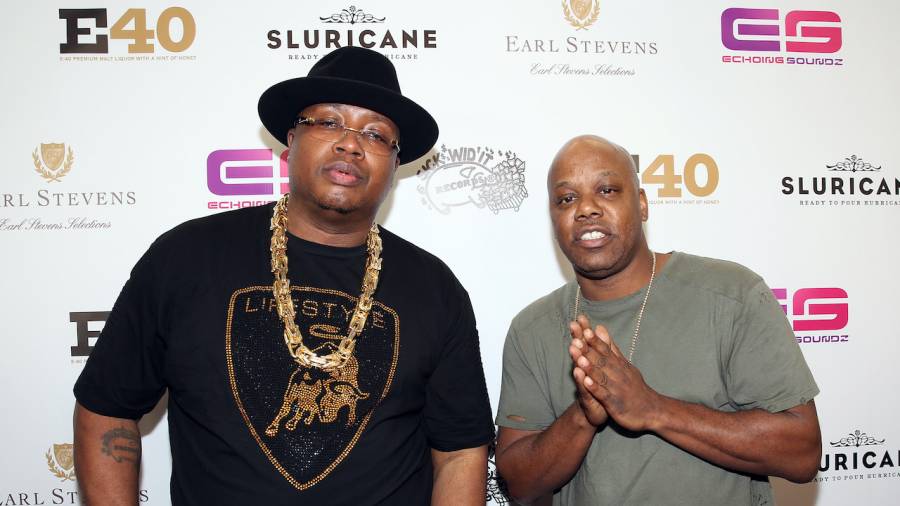 Too $hort and E-40 are stepping into the Verzuz arena this month. According to an Instagram post from the popular Instagram Live series, the two Bay Area legends will go head-to-head on Saturday (December 19), bringing nearly five decades of Bay Area Hip Hop to Apple TV and, of course, Instagram Live.
"Y'all know we had to do a BIG holiday party!" the announcement reads." #VERZUZ Presents: LEGENDS OF THE BAY – @E40 vs @TooShort. "Who you wit!? Tune in Saturday, December 19th, 5PM PT / 8PM ET. Watch on our IG or in HD on @AppleMusic."
View this post on Instagram
40 and Short's respective careers have been all about independence and educating the world about Oakland slang and making money. Since the release of his 1983 debut album Don't Stop Rappin', Short has dropped 21 subsequent solo efforts, including Born To Mack, Life Is… Too Short and Blow The Whistle. He's also earned six platinum plaques and three gold plaques over the course of his illustrious career.
By comparison, E-40 has released 26 albums, including 1995's platinum-selling In A Major Way and the RIAA gold certified My Ghetto Report Card, 40's only chart-topper on the Billboard R&B and Rap charts. The two also collaborated for History: Mob Music and History: Function Music in 2012.
The all West Coast edition is the first Verzuz with a California slant since Snoop Dogg and DMX held their "Battle of the Dogs" match in July.
Verzuz was forced to postpone the originally scheduled Ashanti and Keyshia Cole celebration on Saturday (December 12) after Ashanti revealed she tested positive for COVID-19. The event has been rescheduled for January 9 pending a negative test result.
"Hey y'all I can't believe I'm saying this but I tested positive for COVID-19," Ashanti wrote on Twitter. "I'm ok and not in any pain. I'm actually down to do the verzuz from my house… we're trying to figure it all out!!!"