Tory Lanez Denies Megan Thee Stallion's Accusations On Instagram Live & Vouches For His Black Video Vixens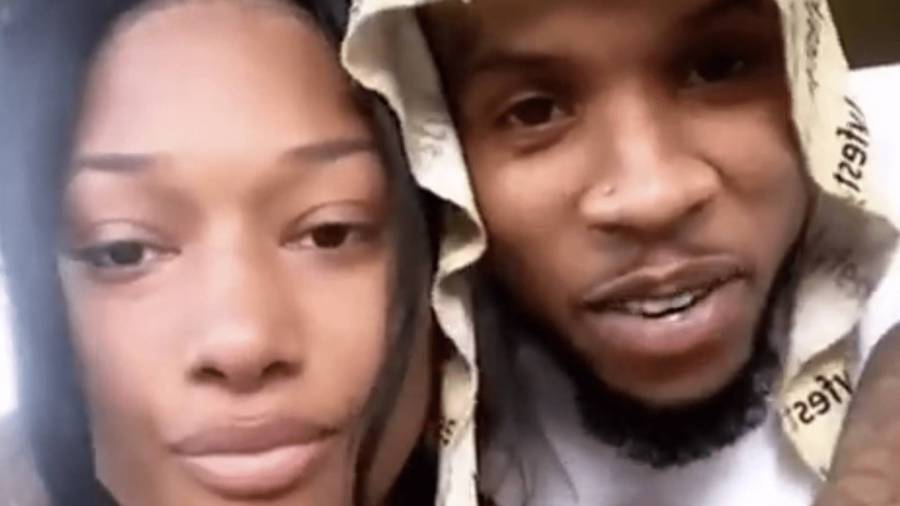 Tory Lanez just went on Instagram Live for the first time since his incident with Megan Thee Stallion in July and he had a lot to say.
The stream went down on Tuesday (October 20), and of course he began by reiterating what he's been saying since he returned to social media following the shooting – he's an innocent man. He also said he still considers Meg a friend, despite whether she feels the same.
"It's crazy because the whole thing about it is like when this whole debacle or whatever you call it came about, the whole time it's like she knows what happened, I know what happened and we know that what you're saying – what the alleged things and the alleged accusations of my name is – are not true," he said. "It's falsified information. It's false information and it's not accurate information.
"I don't ever want to come off like I'm here to bash this girl or I'm here to talk down about this girl or ever be at a place where I'm disrespecting her because to me as a person, she's still my friend. Even if she doesn't look at me like that, I look at her like she's still my friend."
View this post on Instagram

#PressPlay: #ToryLanez went live to further discuss the #MeganTheeStallion shooting and insinuated Meg is lying about her side of the story. He also said that he still considers her a friend.
He then went on to address the narrative that he's against Black women, and presented various reasons to back his argument up.
"'He's this guy who doesn't care about Black women,'" he said, quoting what he's been seeing in comments. "That's what the narrative is now switching to and certain things like that and it's like hold on. I need y'all to really back this up. When have I not showed out for Black women? Every single one of my videos _ the lead girl is Black! From 'Say It' to 'Love' to now! When have I not showed love to Black women? I made five Chixtapes about Black love, about a Black relationship – about a ghetto relationship at that! Like you feel me? Like when did I become this person?"
Lanez was charged with a felony count of assault with a semiautomatic firearm and one count of carrying a loaded, unregistered firearm in a vehicle on October 8 in relation to the incident, but he maintains that "a charge is not a conviction."