Tory Lanez Promises Victory In Megan Thee Stallion Saga: 'I Will PREVAIL'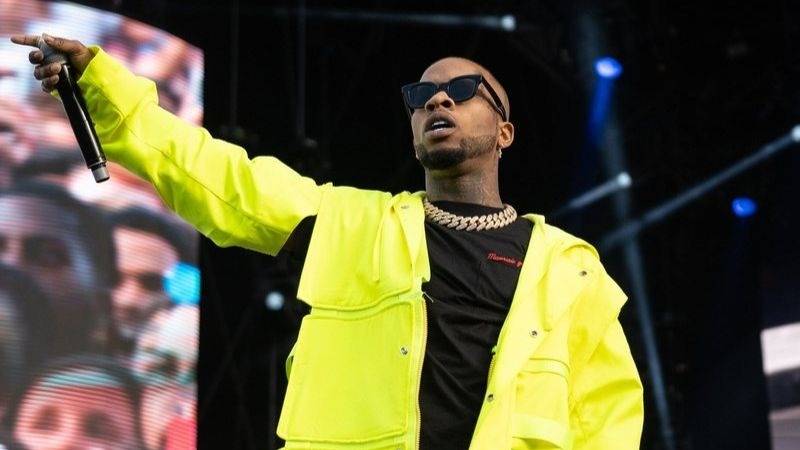 Tory Lanez finally broke his silence on the Megan Thee Stallion shooting incident on September 25 when he dropped an entire album dedicated to clearing his name. Since then, the previously elusive rapper has been more vocal about his side of the story and popping up on social media more frequently.
On Tuesday (September 29), the Canadian rapper took to his Instagram Stories to send a message to his 9.9 million followers (or to anyone who will listen, really). He promised he'd emerge from the controversy victorious.
"I don't move on social media's time," he wrote. "I move on Gods time. I don't operate in fear, I operate in FAITH. I don't bow down to the lies of man. I stick with the TRUTH of god. And for those reasons, it doesn't matter who rises against me in this hour and small season. BIG OR SMALL OBSTACLE … I will PREVAIL and RISE to GREATNESS as GOD SAID I WILL."
View this post on Instagram

#ToryLanez shared a quick word (📸: @gettyimages)
On the DAYSTAR album opener "Money Over Fallouts," Lanez wasted no time denying he was the triggerman responsible for Megan's injuries.
"Can't cry now, I'm gonna laugh later," he raps. "Girl you had the nerve to write that statement on that affidavit, knowing I don't do it/But I'm coming at my truest, tryin' to keep this shit 200 with ya, shorty/I can't prove it but them people in yo' ear/They the true ones that I feel that really got you thinking Tory Lanez would do you in for real."
Throughout the 17-track project, Lanez calls out numerous people who he believes either betrayed him or didn't speak up about the truth, whatever that may be. JAY-Z, Chance The Rapper, Kehlani and Asian Doll were among the handful of artists who were targeted on the album.
In the wake of the July incident, Megan's team has accused Lanez of attempting to launch a "smear campaign" against her, accusing his team of crafting fake email addresses in an effort to sway journalists into writing negative stories about Megan and Roc Nation.
The shooting took place on July 12 after a night out in the Hollywood Hills. Witnesses at the scene recall seeing an argument break out near a black SUV and gunshots going off. Once police arrived, the vehicle had fled, but officers ultimately caught up with them and discovered Megan, Lanez and one of her friends in the car.
Lanez was arrested for felony possession of a concealed weapon, while Megan was taken to a local hospital where she underwent surgery to remove bullets from her feet.
The Los Angeles Police Department reportedly began an investigation into Lanez's possible involvement in the shooting, although he maintains his innocence.