Tory Lanez Rallies Countless Supporters For 'In The Air' Video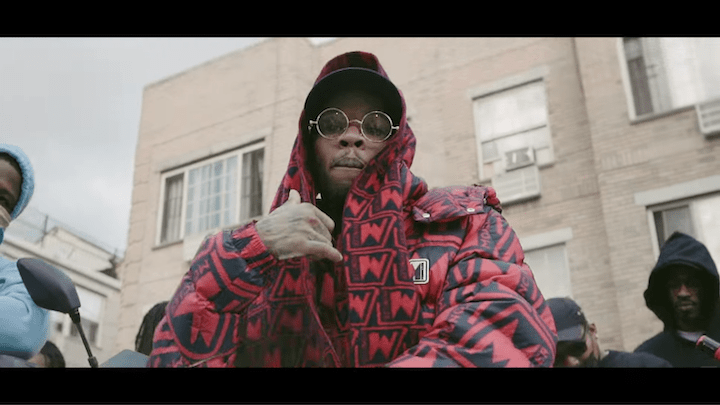 Tory Lanez is still pushing along despite his DAYSTAR album bringing in low returns on the Billboard 200 chart.
The maligned rapper/singer dropped an official video for "In The Air," featuring a few supporters out in New York City. Lanez posts up on the block rapping about people not supporting despite his recent tribulations.
"If bein' Black is bein culture, what's the cancel culture? Sound like some white shit them niggas planted on us," he raps on the flip of Raphael Ravenscroft's "Whole Lotta Something Goin' On."
He continues, "The cops killin' only heroes on the cam recorders / When major corporations ramblin' 'bout niggas on Twitter / When all they did was put BLM in they handles for us."
The politically-charged track is a brief detour from the glut of DAYSTAR's focus on Tory defending himself from accusations he shot Megan Thee Stallion in July. He's currently facing assault charges over the matter and could face up to 22 years in prison if found guilty.
Since the release of DAYSTAR, Tory has been more vocal about the shooting incident with Megan, urging fans to stick by his side and the truth will prevail.
On Friday (October 9), he took to Twitter to respond to the charges levied against him by the Los Angeles District Attorney's office and vowed despite being charged, it didn't mean he was convicted.
"[Time] will [tell]… and the truth will come to the light," he wrote. "I have all faith in God to show that … love to all my fans and people that have stayed true to me & know my heart … a charge is not a conviction. If you have supported me or meg thru this, I genuinely appreciate u."
⏰ will 🗣 … and the truth will come to the light … I have all faith in God to show that … love to all my fans and people that have stayed true to me & know my heart … a charge is not a conviction . If you have supported me or meg thru this , I genuinely appreciate u .

— Tory Lanez (@torylanez) October 9, 2020