Tory Lanez Sentenced To 10 Years For Shooting Megan Thee Stallion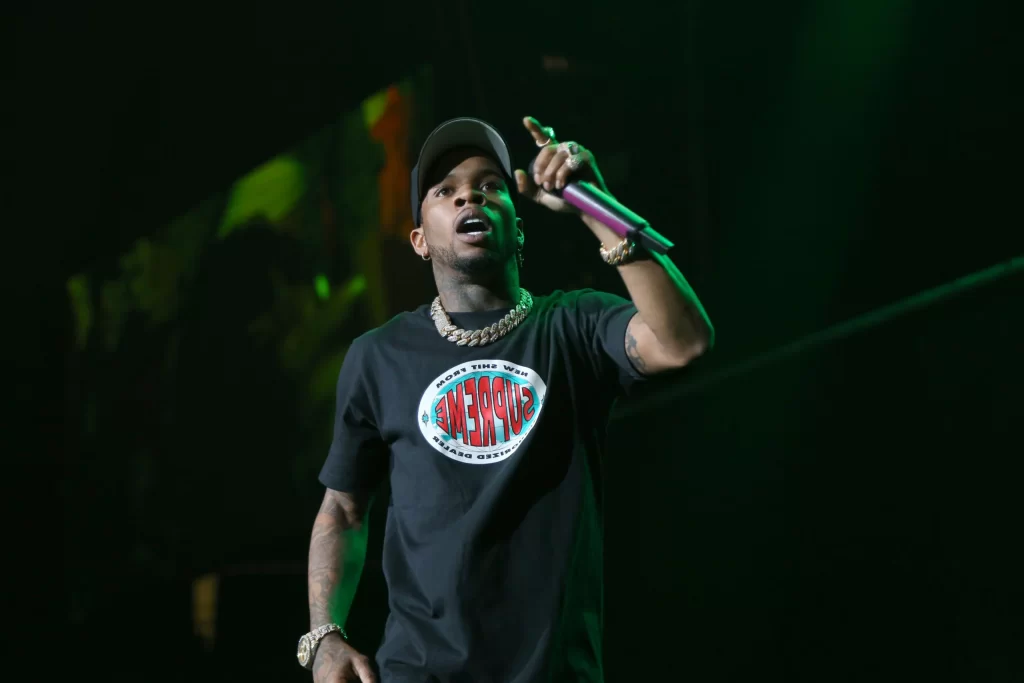 Tory Lanez learned his fate after being convicted for shooting Megan Thee Stallion in 2020.
Judge Herriford sentenced the Canadian rapper to 10 years in prison, with 305 days served already. According to legal affairs journalist who's been present during most of the trial, Meghann Cuniff, Tweeted the news today (August 8), after months of delays.
Cuniff also reported Tory shared a few words. He said he, "still cares about Megan. He called her 'someone I still care for dearly to this day' regardless of what she may think of him. He said 'the victim's my friend.'" He also spoke on the bond they shared over the loss of their mothers. Tory said,
"We both lost our mothers. We would sit there and drink, and drink until we got numb." Cuniff also reported on what Tory said about the shooting.
"I said some very immature things that I shouldn't have said. I revealed some secrets I shouldn't have revealed," Tory said.
We covered the report yesterday (August 7), Megan wasn't present during the trial, but submitted a victim impact statement. In it, she wrote, "Since I was viciously shot by the defendant, I have not experienced a single day of peace," BBC reports. The "WAP" rapper continued,
"Slowly but surely, I'm healing and coming back, but I will never be the same." Megan said she struggled to give the remarks in person because she couldn't "bring herself" to be in a room with Tory again. In addition, the entire situation "tormented and terrorised", her and said when Tory mocked her trauma, she she "spiralled to a dark, angry place."
Last year, Tory was found guilty of three charges, felony negligent discharge of a firearm, assault with a semiautomatic firearm, and carrying a loaded and unregistered firearm.
His legal team tried to appeal the case, but was unsuccessful. Tory always maintained that he was innocent. His team fought hard to get him out of jail and on probation, but they were unsuccessful as well. Ahead of the sentencing, the judge read summaries of 76 supportive letters, including Iggy Azalea, who faced backlash and addressed it. Tory's dad also begged the judge for mercy.
Megan has yet to speak out, we'll keep you posted.