Tory Lanez Trolls Rick Ross: 'You ACTUALLY Going To Send Me That Smart Car Big Fella?'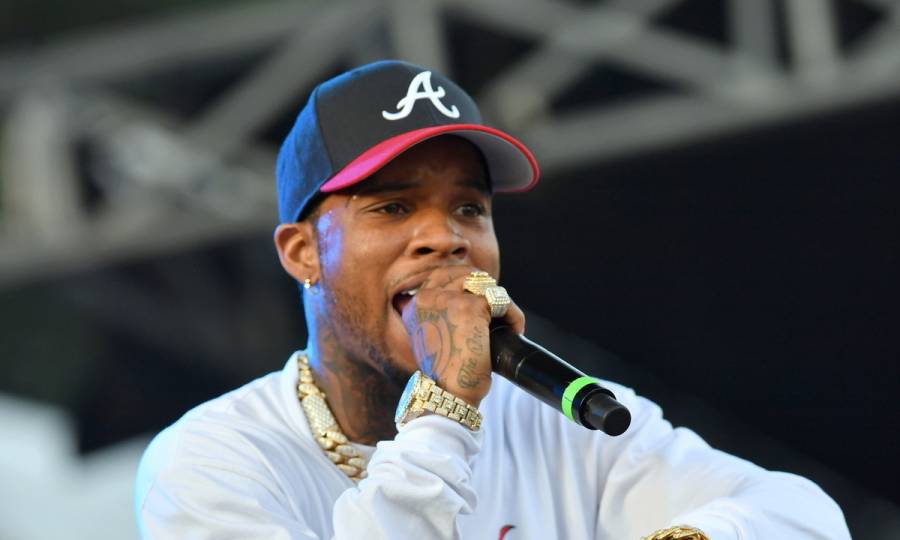 Rick Ross has been one of Tory Lanez's most outspoken critics since Megan Thee Stallion accused him of shooting her earlier this year. Last month, Ross defiantly trolled the Canadian rapper on Instagram and claimed he had a Smart Car for him, a jab at Lanez's short stature.
But on Sunday (October 18), Lanez threw it right back in Rozay's face, commenting on one of Ross' latest Instagram posts. The photo features Ross' giant backyard and two luxury cars in the driveway along with the caption, "Gotta earn everything worth having. Just cut my yard @johndeere. Time for a glass of @originalbumbu."
Seeing the post, Lanez seized the opportunity and commented, "So like… are u ACTUALLY gonna send me that smart car big fella?"
View this post on Instagram

#torylanez wants his smart car from #rickross
Ross initially brought up the car on September 25, telling Lanez in an Instagram video, "Hey, I just bought a car for Tory Lanez. I gotta gift for the album release. That's you. I heard you just went double acrylic on Datpiff."
He also called Lanez's decision to release the 17-track DAYSTAR album a day after the Kentucky Attorney General Daniel Cameron decided not to indict any of the police officers involved in Breonna Taylor's murder a "poor" one.
View this post on Instagram

#PressPlay: #RickRoss said he bought #ToryLanez a car 👀 (See earlier post)
Lanez didn't let Ross' shot slide though and promptly responded on Twitter.
"I respect u 2 much as a black man to disrespect you in these times," he wrote. "however I went out and marched 9 DAYS STRAIT for Breonna Taylor ..IN YOUR CITY …I didn't see the "boss" out there once ?…also stop tagging your endorsements in post about her. It's a poor decision @RickRoss."
Ross fired back, "First off little boy, I appreciate how swiftly you responded to Rozay, but that's how you shoulda did the sister that accused you of shooting her. That's what you owed her family. That's what you owed all the Black women in America. Just that accusation alone, she was in your presence — but that's between y'all."
Lanez was charged with felony assault in the Megan shooting incident earlier this month, although he maintains his innocence. During his first hearing, a judge ordered him to stay away from Megan and cease any and all contact with her. He has yet to enter a plea.