Tory Lanez Weighing Possible Plea Deal In Megan Thee Stallion Shooting Case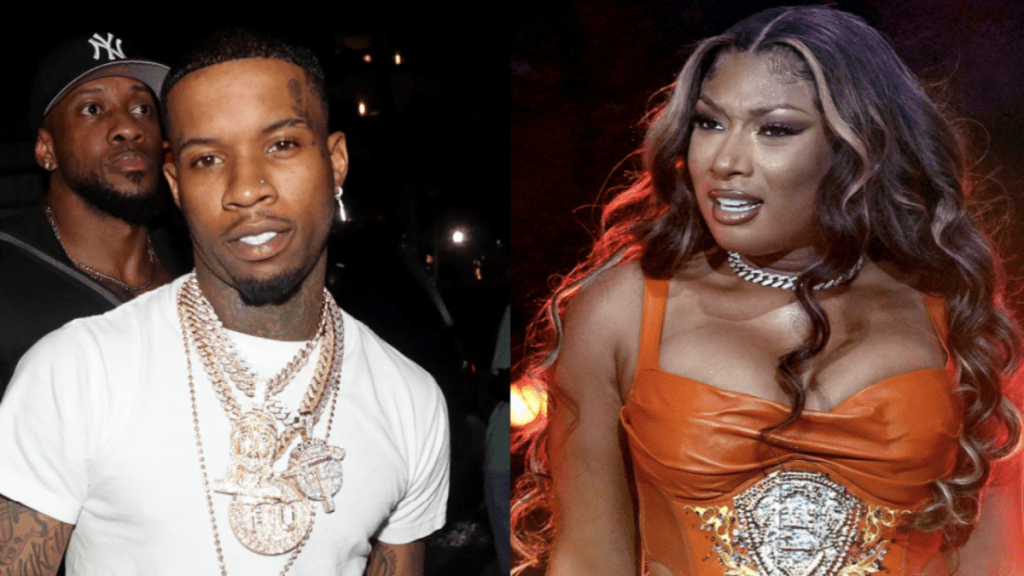 Los Angeles, Ca – Tory Lanez could be looking to bring an end to his felony assault case involving the Megan Thee Stallion shooting incident. According to Rolling Stone, Los Angeles prosecutors revealed on Thursday (September 23) both sides are in discussions to strike a plea deal.
"We're in possible settlement discussions," Los Angeles County Deputy District Attorney Kathy Ta told Rolling Stone.
Ta also said if no settlement is reached by their November court date, there will be a preliminary hearing at some point in December, which will involve calling witnesses on the scene to the stand.
"As in every case, the lawyers for the parties discuss the possibility of resolving the case," Lanez's attorney Shawn Holley added. "This case is no different. That said, our position as to what did and did not happen in this matter remains unchanged, and Mr. Peterson's plea of not guilty stands."
Megan Thee Stallion admits Tory Lanez shot her on IG Live pic.twitter.com/e5f5WSfR7J

— HipHopDX (@HipHopDX) August 21, 2020
Tory Lanez — born Daystar Peterson — was hit with felony charges for assault with a semiautomatic firearm and carrying a loaded and unregistered firearm inside a vehicle. The incident took place in July 2020 where the Canadian singer allegedly shot Megan Thee Stallion in the feet outside a Hollywood Hills house party following an argument.
Lanez was released on $250,000 bail, which was raised after he violated a court order at Rolling Loud Miami earlier this year by coming less than 100 yards within Megan Thee Stallion.
Me at my house …. watching niggas on Twitter celebrating and thinking I'm going to jail 🤣😂 ……… pic.twitter.com/M8KZW4XHcg

— Tory Lanez (@torylanez) September 23, 2021
The "Skat" rhymer caused confusion when clearing his Instagram and firing off a cryptic tweet earlier this week, but it all ended up being promo to attract attention to his forthcoming Alone at Prom album.
ALONE AT PROM … (1980's ALBUM)

12-1-21 pic.twitter.com/GIjw4XtrWS

— Tory Lanez (@torylanez) September 23, 2021