Tory Lanez's 'Sorry 4 What' Outsells Kid Cudi, Freddie Gibbs & YG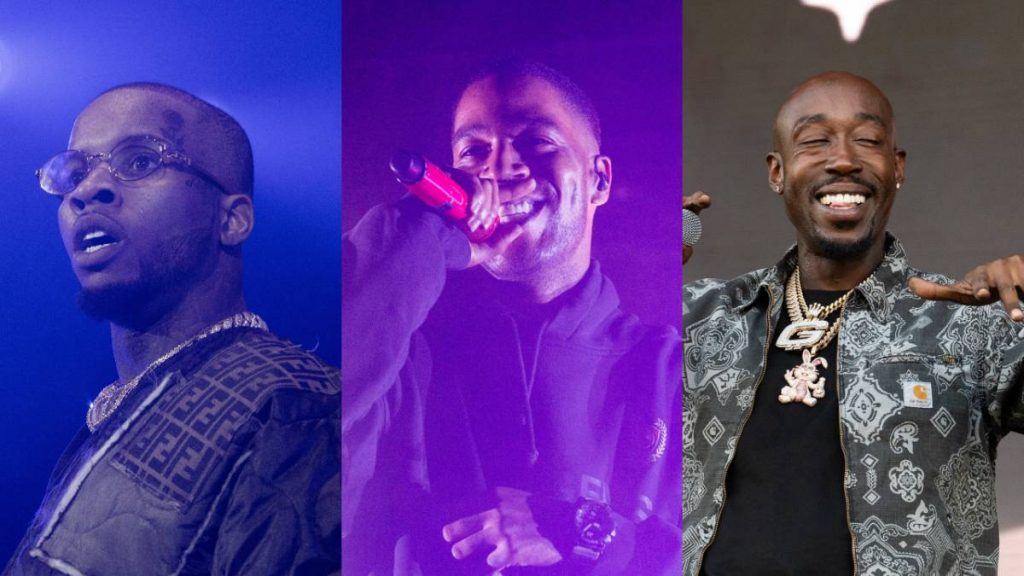 Tory Lanez' latest project Sorry 4 What has likely moved more units than Freddie Gibbs, Kid Cudi and YG in its first-week sales.
While Bad Bunny's Un Verano Sin Ti will undoubtedly snag the No. 1 spot on the Billboard 200 for its 13th nonconsecutive week, the Canadian rapper reportedly moved 25,500 units, and is likely to debut at No. 10.
The project will beat out Kid Cudi's Entergalactic and Freddie Gibbs $oul $old $eperately, which will likely debut at No. 13 and No. 14 respectively with 22,000 album equivalent units and 6,800 album equivalent units sold, per Billboard. YG's numbers weren't immediately available.
The good news for Tory comes as he gears up for his criminal trial against Megan Thee Stallion. The trial — in which Lanez is accused of shooting at Megan and wounding both of her feet in July 2020 — was set to kick off in September, but was ultimately pushed back after Tory asked a judge to delay the start date due to his lawyers being busy with other trials. The trial will now commence between November 28 and December 8.
The Chixtape rapper has been relatively quiet about details surrounding the case, but clarified on DJ Akademiks Off The Record podcast that it is just not the "time and place" to offer such details.
"It's three words brother: time and place," Lanez said. "There's gonna be a time and a place for that. But I do know this is not the time and place. The internet, like I said, is not a therapist. It doesn't matter what I say to those people online. Until it is in that black and white it doesn't matter anyway, so there will be a time and a place."
He continued, "I am in an open case and maybe I make this shit look really beautiful, but I am facing 24 years, I'm making shit look beautiful, don't I? But guys, I am actively facing 24 years next month. Like this is no play play situation. I've been in this for three years. I've never played internet games with you guys. I'm not gonna start now."
The L.A. County D.A.'s Office charged Lanez with a felony count of assault with a semiautomatic firearm and one count of carrying a loaded, unregistered firearm in a vehicle in October 2020.
On the music side, Tory's Sorry 4 What is the first full length from the rapper since 2021's Alone At Prom.