Trae Tha Truth Continues Texas Storm Relief With Food & Gas Giveaway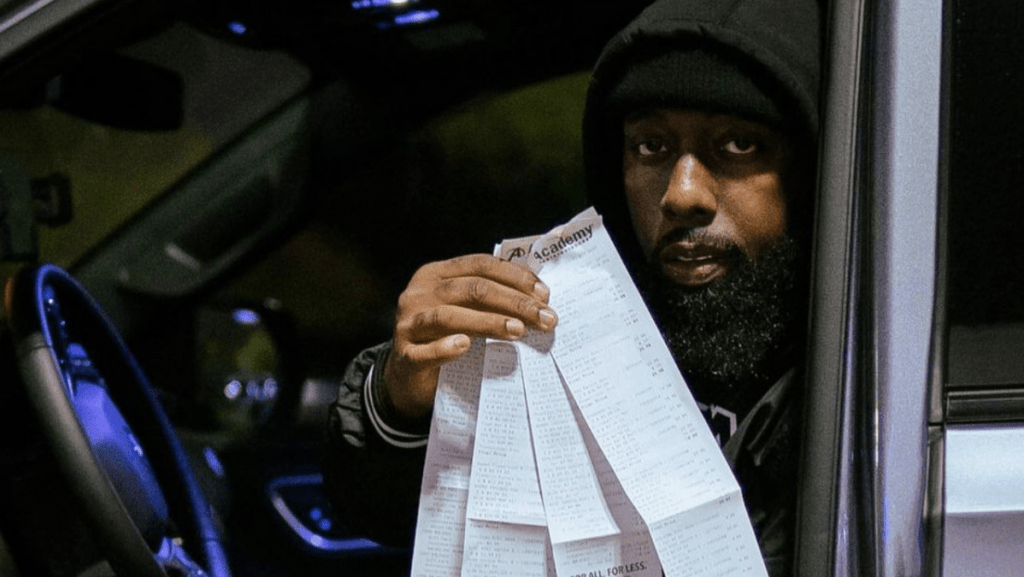 HOUSTON, TX – When the snowstorm swept through Texas leaving millions without power, Trae Tha Truth and his Relief Gang initiative sprung into action by providing an array of goods and services to help aid his fellow struggling Texans. On Monday (February 22), Trae hooked up 250 Houston families with free gas.
"The satisfaction and the energy we get from people in return is amazing," the 40-year-old said of giving back to the community.
In addition to a free tank of Sunoco gas, Trae put a smile on peoples' faces during a time of need by also giving out cases of water and food before they drove off. Plates of chicken wings, red beans, rice and cornbread were available.
Since the historic snowstorm hit the south last week, Trae hasn't stopped grinding to help the people. He's supplied meals, water, charcoal, generators, plumbers and more for those without power or the means to provide for themselves right now.
"It's bad out here man, getting hot meals is one thing, and that's important but we are looking into what's going to happen next week when people have to return to homes that have been flooded from burst pipes, and unloveable conditions," Trae said in an Instagram video. "It's a non-stop fight for survival."
Trae also had a welcome home message for Bobby Shmurda, who was released from prison on Tuesday (February 23) after more than six years behind bars.
"You Stood On Yo 10 and Remained Solid," he wrote. "Welcome Home Bro… @realbobbyshmurdags9 U A Real One!!"
View this post on Instagram