Travis Scott Becomes 1st Artist To Earn 3 Billboard Hot 100 No. 1 Songs In Less Than A Year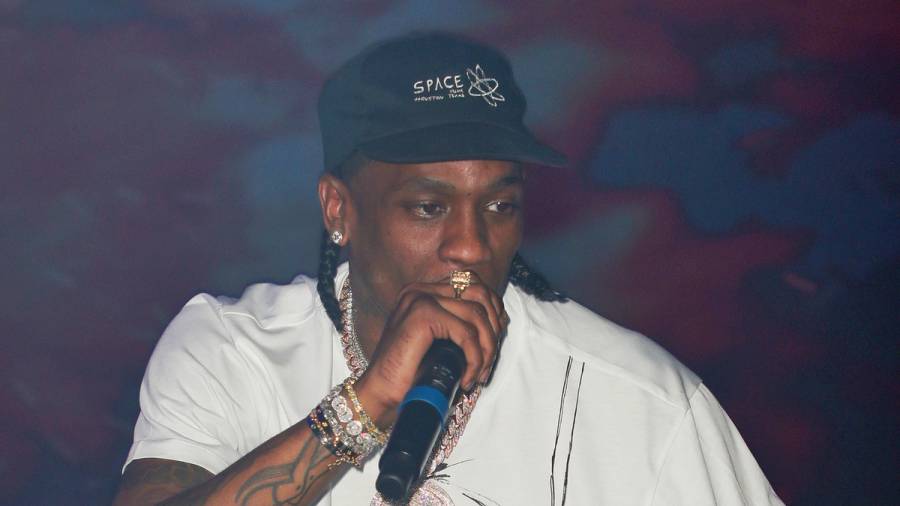 Travis Scott's new single "Franchise" debuted at the top of the Billboard Hot 100 dated October 10, making history in the process. Scott is now the first artist to ever have three songs hit No. 1 on the chart in less than a year.
The Epic Records artist broke the record for the fastest time frame to earn No. 1 songs, which was previously held by Ariana Grande.
Grande scored three chart-topping tracks over the course of a year and four months (February 2, 2019 to June 6, 2020). Scott accomplished the feat in just under a year, starting his run with "Highest In The Room" on October 19, 2019.
"Franchise," which features M.I.A. and Young Thug, was released on September 25. According to Nielsen Music, the single racked up 19.4 million U.S. streams in its first week and managed to sell around 58,000 copies on cassette and CD along with roughly 40,000 digital downloads.
Scott's "Franchise" is the fourth No. 1 song of his career. He landed his first chart-topper with the Drake-assisted "Sicko Mode" in 2018.
"Highest In The Room" was Scott's first solo cut to reach the pinnacle of the Hot 100. Earlier this year, his Kid Cudi collaboration "The Scotts" made it to No. 1 on the chart dated May 9, 2020.
"Franchise" is Young Thug's second No. 1 single, although both of his Hot 100 crowns came via guest appearances. His last chart-topping cut was Camila Cabello's "Havana" in 2018.
For M.I.A., "Franchise" became her first song to ever hit No. 1. Prior to the Scott collab, her peak was No. 4, which she secured with the 2008 hit "Paper Planes."
Watch the music video for Scott's latest No. 1 hit below.