Travis Scott & Dave Chappelle Pranked By The Kardashians With Awkward FaceTime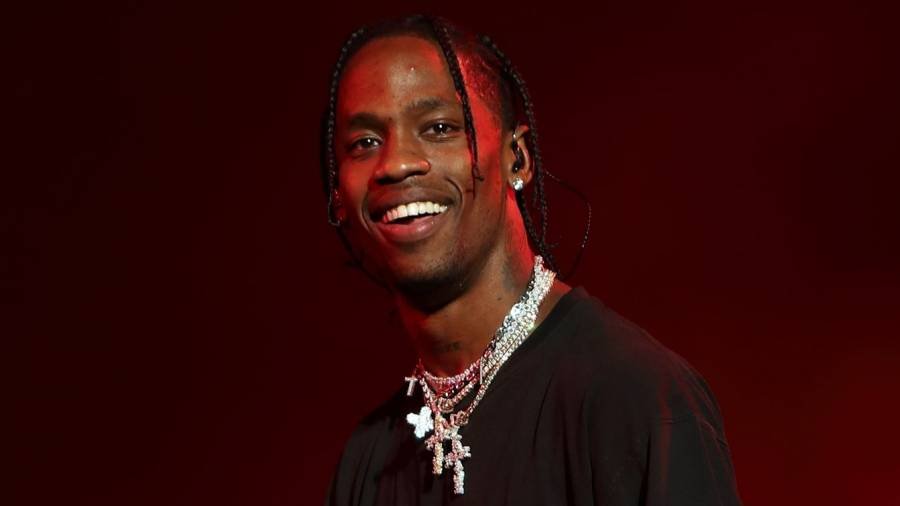 As if the Kardashians had nothing better to do with their time, the ladies decided to have some fun at the expense of their friends with an intense prank call.
On Wednesday (December 2), Kim Kardashian shared a video to her Twitter account showing Khloé, Kourtney, Kendall, Kylie and Kris sitting in front of an iPhone and FaceTiming several of their friends while looking sternly into the camera. Those on the receiving end were either confused, nervous or both.
All Kim wrote in the caption was how much fun the whole event was.
This was fun… pic.twitter.com/aIzX5mfeB9

— Kim Kardashian West (@KimKardashian) December 3, 2020
Travis Scott, Dave Chappelle, Odd Future's Taco, Boston Celtics basketball star Tristan Thompson, model Luka Sabbat, Justin Bieber and more answered the FaceTime. Some played along while others found it hilarious, but Scott and Chappelle were visibly confused by the call, wondering what exactly was going on.
When the Astroworld rapper picked up, he greeted the family cheerily but quickly said bye and hung up after realizing nothing was happening. Chappelle, on the other hand, was caught off guard while smoking a cigarette screaming, "Holy shit!" Taco had the funniest reaction asking the women if he was in trouble with them.
On top of getting pranked, Kylie's baby father is having a nice payday coming his way. In a Forbes feature released on Monday (November 30), Scott will reportedly be making over $100 million through his partnership deals with McDonald's, Sony and Nike. His last album Astroworld came in 2018 and fans have been waiting for the follow-up, Utopia.