Travis Scott Eyes Spiked Seltzer Takeover As CACTI Drop Date Inches Closer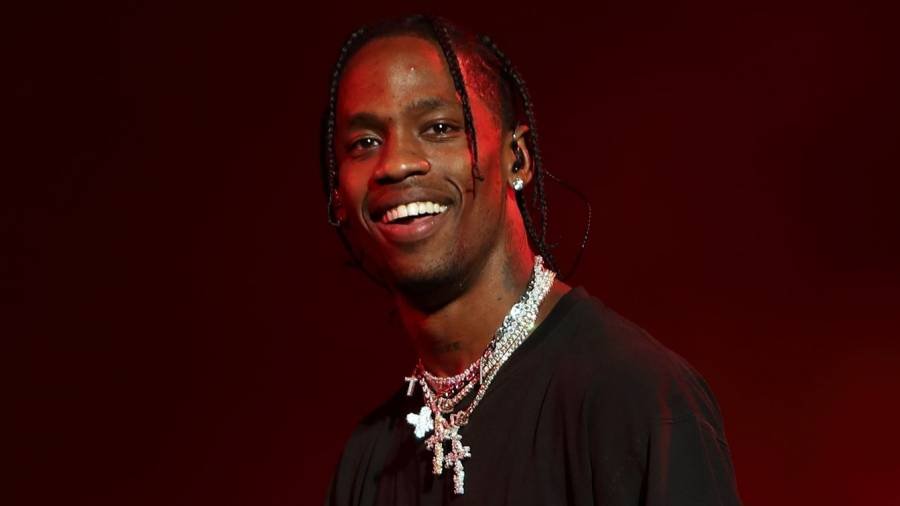 Anything Travis Scott slaps his name on is bound to yield bountiful fruit— whether it's his own value meal with McDonald's or virtual concert with Fortnite.
Last month, Scott announced he was teaming up with Anheuser-Busch to launch his own signature spiked seltzer called CACTI, named after his Cactus Jack brand. According to a press release, the tequila enthusiast was intent on blending the premium blue agave with "down to earth ingredients" to find the perfect "out of this world flavor."
As the newly launched brand ramps up its promo, it made sure to spell out exactly when it will be available. On Friday (January 8), CACTI's official Twitter account shared a post of a billboard advertising the drink with the caption, "LANDING MARCH 2021."
LANDING MARCH 2021 pic.twitter.com/ZiogLMX7qO

— CACTI (@drinkcacti) January 9, 2021
The company also shared a pair of photos showing off their billboards in Los Angeles, letting Scott fans know the release is right around the corner.
SIGHTINGS pic.twitter.com/vwlbGxRHNN

— CACTI (@drinkcacti) January 9, 2021
The seven percent ABV drink will be available in three different flavors including lime, pineapple and strawberry.
"CACTI is something I'm really proud of and have put a ton of work into," Scott said in a press release. "Me and the team really went in, not only on getting the flavor right, but on thousands of creative photos on everything from the actual beverage, to the can concept, to the packaging and how it is presented to the world."
He continued, "We always try to convey a feeling in our products. I'm a big fan of tequila so I came at it from that angle, too. I'm really excited to put this out in 2021 and see other people be able to enjoy it."
Fans 21 and over can head to the CACTI website for more information regarding the spiked seltzer, which will come in a nine-pack of 12-ounce cans featuring all three flavors as well as 16-ounce and 25-ounce single cans.
NOT FOR RESALE pic.twitter.com/wtCgIxCCrk

— CACTI (@drinkcacti) January 9, 2021