Travis Scott Facing Lawsuit For Allegedly Jacking Video Game Controller Design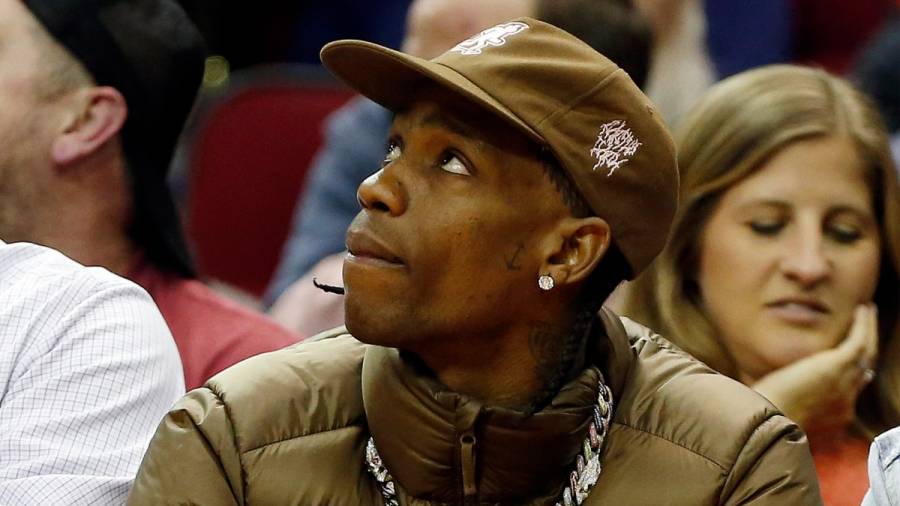 Travis Scott may have found success with his recent McDonald's collaboration, but he's now facing some potential legal drama.
According to Page Six, Scott and his Cactus Jack label are being sued in federal court by video game controller company KontrolFreek for ripping off a controller design. The company claims when the Astroworld star performed a series of virtual concerts for Fortnite in April, he and his team "were looking for an opportunity to offer Cactus Jack-branded gaming merchandise as part of a tie-in."
The lawsuit alleges Scott and Cactus Jack "reproduced KontrolFreek's copyright-protected" photos of its products and simply "modified" the images, even "superimposing the Cactus Jack logo and design over the top of the KontrolFreek thumbstick" to use them for the Fortnight concerts.
The company believes this led to confusion for their four million-strong "FreekNation" community, with many assuming Scott and KontrolFreek were working together.
View this post on Instagram

How big are you? 👀 ⁠⠀ ⁠⠀ You know what big hands mean? Tall thumbsticks. And small hands? Low thumbsticks. The #KontrolFreek scientists have found that size matters when it comes to your gameplay.⁠⠀ ⁠⠀ Comment below with your hand size for a personalized recommendation 😉 #KFSizeMatters
Court docs, filed with the Atlanta division of the Northern District of Georgia, also noted Scott and Cactus Jack hadn't manufactured the alleged knock-offs but once KontrolFreek contacted them about their concerns in May, the "defendants asked if KontrolFreek would be willing to manufacture the Cactus Jack Thumbsticks for Defendants, and at no cost."
Furthermore, KontrolFreek says when gamers received the Cactus Jack-branded controllers, they complained online about the poor quality, thinking they were produced by KontrolFreek. Not only that, the company also says the packaging for Scott's product was in copyright violation, explaining using the KontrolFreek slogan plus "identical bullet points touting the thumbsticks' merits" was never approved.
KontrolFreek's attorneys want Scott to forfeit his profits and destroy the remaining stock. They're also seeking an unspecified amount of damages.
Scott is a known video game connoisseur. On September 26, the multi-platinum rapper showed off his PlayStation 5 DualSense Controller months before the Sony PlayStation 5 will be available to the general public.