Travis Scott Launches CACTI Spiked Seltzer Arriving Spring 2021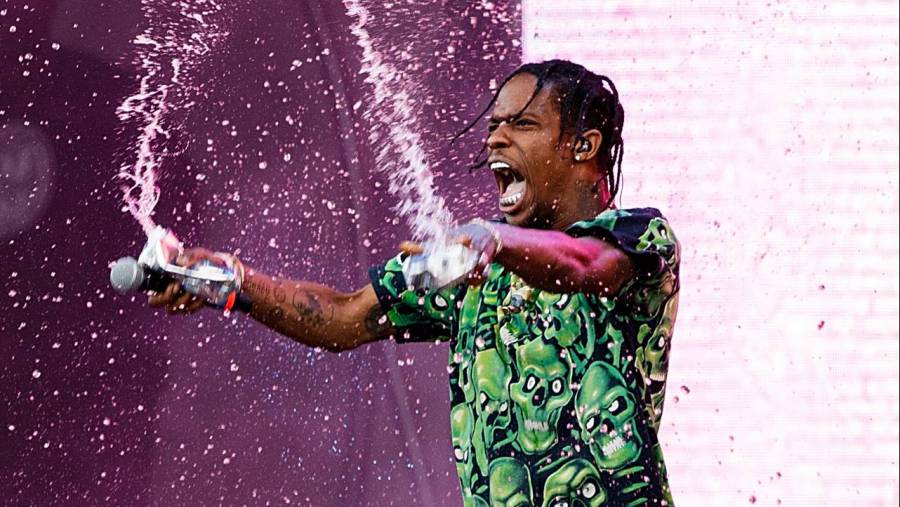 Travis Scott is riding the spiked seltzer wave with the creation of his own brand, CACTI. The long-rumored hard seltzer line is set to arrive in partnership with Anheuser-Busch in spring 2021.
A noted drinker of tequila, La Flame was very particular about blending the premium blue agave with "down to earth ingredients" to find the perfect "out of this world flavor."
Courtesy of CACTI
The refreshing seven percent ABV drink will be available in three different flavors including lime, pineapple and strawberry.
"CACTI is something I'm really proud of and have put a ton of work into," Scott said in a press release. "Me and the team really went in, not only on getting the flavor right, but on thousands of creative photos on everything from the actual beverage, to the can concept, to the packaging and how it is presented to the world."
He continued, "We always try to convey a feeling in our products. I'm a big fan of tequila so I came at it from that angle, too. I'm really excited to put this out in 2021 and see other people be able to enjoy it."
Courtesy of CACTI
Scott looks to invade the beverage space and further diversify his portfolio with yet another successful partnership, which falls in a long line of brand deals for the 28-year-old in 2020. Cactus Jack has already notched landmark partnerships with McDonald's, Mattel, Sony PlayStation and Epic Games. He also launched his own fragrance.
21+ fans can head to the CACTI website to stay updated on everything regarding the spiked seltzer, which will come in a nine-pack of 12-ounce cans featuring all three flavors as well as 16-ounce and 25-ounce single cans.
"Don't know where to start remember me and the gang use to sneak my pops drinks out the back of the crib," Scott reflected on Instagram. "I Remember my first night pure rage with the squad!! Starting a fire in the woods banging music loud to the sun rise. Now I'm able to produce the FIRST of its kind @cacti the one and only Agave seltzer.
"Been working on this for a minute and now able to get this out can't waitttt to take this journey with the gang. CACTI AGAVE SELTZER SOON TO REACHHH CACTI 2021."
View this post on Instagram