Travis Scott Makes Multiple Appearances On 2020's Most-Liked Instagram Photos Thanks To Kylie Jenner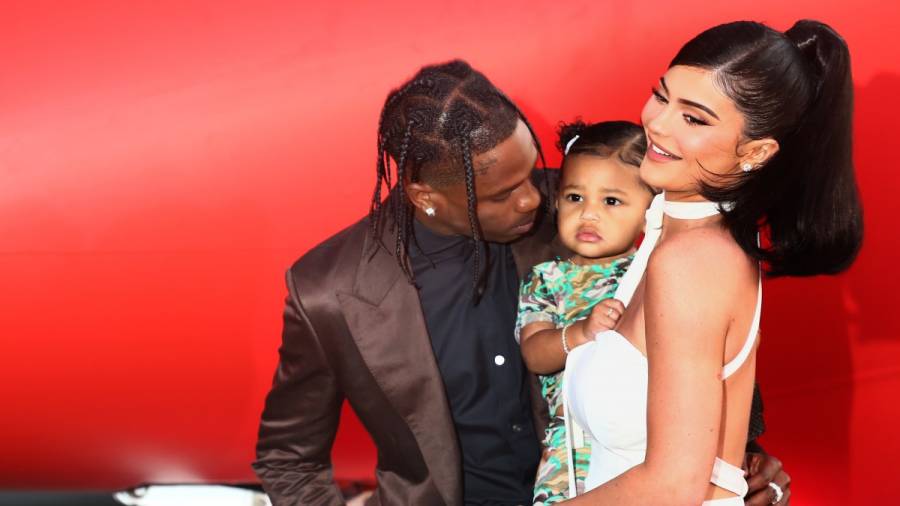 Without dropping an album this year, Travis Scott still had an extremely successful 2020. Connecting for landmark partnerships with McDonald's, Sony and launching his own CACTI hard seltzer, La Flame's branding leveled-up into another echelon to become the global phenom he is today. He also made a couple of appearances on Instagram's top 10 most-liked posts of 2020 thanks to Stormi's mom Kylie Jenner.
The first finds Scott and the cosmetics mogul seemingly enjoying a lavish date night. Jenner models the latest Givenchy collection while the Houston rager opts to show off his six-pack abs and leather pants. The No. 10 photo compiled over 14 million likes and was posted on October 17.
View this post on Instagram
The next came on April 30 with Jenner giving Scott a shout-out for his 28th birthday, which hit No. 4 on the most-liked photos list. The photo collage includes a few cute pictures of La Flame spending quality time hanging with his daughter.
"I'm slowly but surely starting to accept the fact that storm is a daddy's girl," Jenner wrote.
View this post on Instagram
Rounding out the list, Ariana Grande makes an appearance and Jenner notches two more with some help from Stormi. As for Scott, he's headed toward the release of his Astroworld follow-up with Utopia arriving in 2021.
Unfortunately, death has been a prominent theme in the doom and gloom of 2020. The top five posts include LeBron James' tribute to NBA icon Kobe Bryant, who passed away in January. Soccer legends Lionel Messi and Cristiano Ronaldo paid homage to the late Diego Maradona with posts, which saw Ronaldo's take the No. 1 spot, while Chadwick Boseman's estate revealing the actor's shocking death in August following a four-year battle with colon cancer hit No. 2.