Travis Scott & Meek Mill Involved In Heated Altercation At Hamptons Party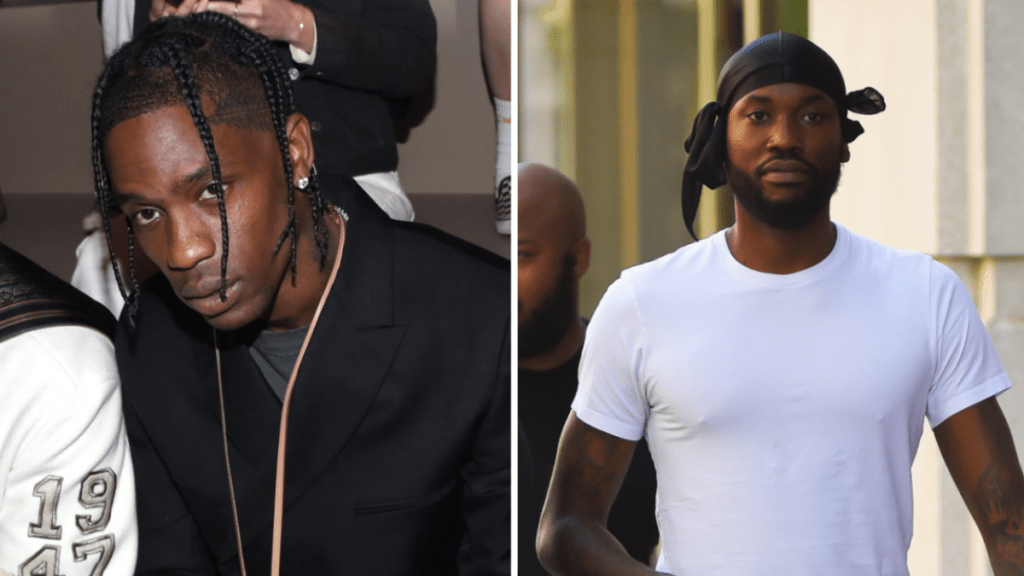 It was a star-studded affair out in the Hamptons on Sunday (July 4) for Philadelphia 76ers owner Michael Rubin's lavish white party for the Fourth of July. The night reportedly ended with tempers flaring during an altercation between Travis Scott and Meek Mill along with their crews, according to PageSix.
Rumors began to spread on social media of a potential argument when they were floated on popular Instagram page Deuxmoi. PageSix followed up with details of the incident which brought the Long Island party to an end around 1:30 a.m. ET with the celebration winding down.
Meek Mill and Travis Scott allegedly 'got into it' this weekend at a July 4th bash… pic.twitter.com/m3q6Srx1T4

— WISEGUY (@itswiseguyy) July 7, 2021
Travis and Meek were allegedly in a shouting match but pulled away from one another before things escalated. Footage shows the Dreamchasers rapper loudly screaming following the standoff. What started the feud remains a mystery, according to the report.
La Flame and Meek Mill have been collaborators since 2013's "I'm Leanin" and "Bandz" and have plenty of mutual friends in the music industry. The opulent party was the talk of the weekend with A-list guests including JAY-Z, Lil Uzi Vert, James Harden, J. Balvin, Alex Rodriguez and more.
A clip of Lil Uzi Vert breakdancing went viral but it was what happened in the background that became the talk of Twitter with Meek Mill and Nets superstar James Harden appearing to be tickling each other.
Lil Uzi Vert killed that shit 😭 pic.twitter.com/02wASkkJIV

— SplashyStackssTV (@Splashystackss) July 5, 2021
Meek Mill was involved in a separate altercation with 6ix9ine and his entourage in the parking lot of an Atlanta nightclub back in February.