Travis Scott Shuts Down Cheating Rumors: 'I'm Saying This For The Last Time'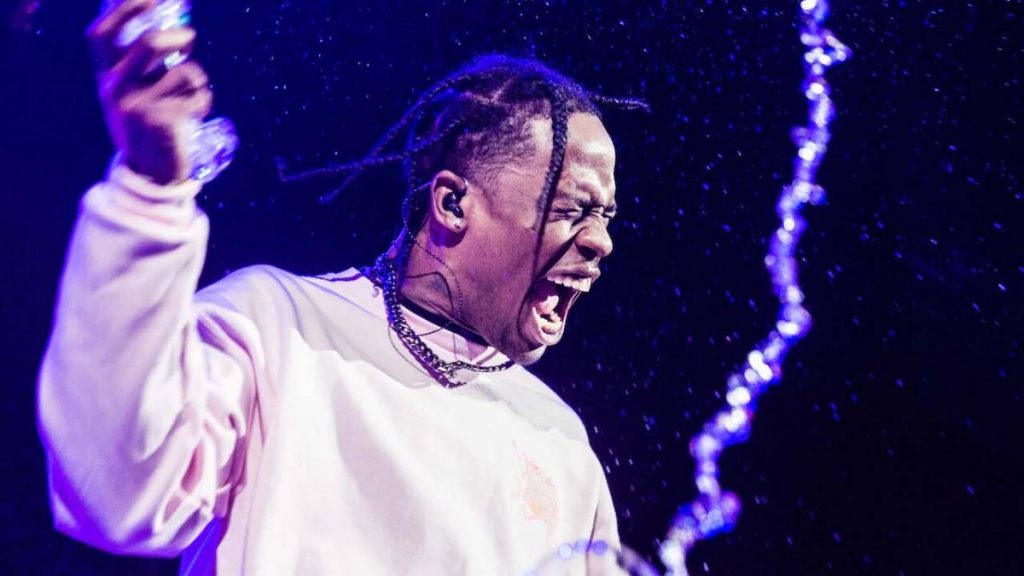 Los Angeles, CA – Travis Scott is putting a halt to any speculations that he is cheating on his longtime partner Kylie Jenner.
On Saturday (October 22), La Flame was reportedly linked to his rumored ex-girlfriend Rojean Kar after multiple social media posts began trending online. The images purportedly confirmed the two were together on the set of a video shoot he was directing. The "Sicko Mode" rapper was seemingly aware of the matter and promptly addressed the situation in a post on his Instagram story.
"It's a lot of weird shit going on," Travis Scott wrote in the lengthy message. He continued, going on to claim he did not know Rojean Kar and also confirmed the woman who shared the images, rumored to be Kar, was not invited to the closed set for the shoot.
"An uninvited person was sneaking photos on what was supposed to be a closed set while I was directing a video," Travis Scott wrote. "I'm saying this for the last time. I don't know this person. I've never been with this person. So please, stop with the continuous cyber games and the fictional storytelling."
Travis Scott shuts down cheating rumors 🤔https://t.co/FoC4kxW3kg pic.twitter.com/uFN8OwkzZC

— HipHopDX (@HipHopDX) October 23, 2022
However, shortly after Travis Scott attempted to clear the air, Rojean Kar fired back and sent major shots at the Houston lyricist, claiming he was the one lying on her name while also suggesting the history of their infidelities together is long-standing.
"You're not going to lie on me because I've been good," Kar says in part during the video. "I've posted whatever fucking story you guys wanted me to post. I pretended I did not know you. Went along with whatever fucking narrative you guys wanted me to. No matter how much bullshit I got from it. But to say you don't know me and you've never been with me, when you've definitely been with me. When everyone has seen you with me. I have pictures and videos of you with me…Come on, sir."
Rojean Kar continued, going as far as suggesting she was with Travis Scott as recently as Valentine's Day, along with claiming the Astroworld rapper allegedly attempted to use their mutual friends to help them reconnect after a fallout. "I was with you this fucking Valentine's Day," she said. "I saw you, and I ran out the door and then you had every single fucking girl I know blowing me up like, 'Trav wants you to come back,' are we going to pretend that didn't happen?"
This isn't the first time Travis Scott has been rumored to be involved with other mystery women who are not his longtime girlfriend Kylie Jenner — with whom he shares his two children, Stormi and Wolf Webster. In 2018 he opted for a similar approach of posting a statement to his IG story after a photo reportedly featuring him cozying up to unknown women was shared on the app by a woman with the username melaninbarbie.
In March of 2019, Travis Scott missed the Buffalo stop of his Astroworld Tour due to illness, but rumor has it he was actually busy consoling Kylie Jenner and dealing with an alleged cheating scandal, which Jenner reportedly accused him of.
In October of that same year, Travis Scott and Kylie Jenner reportedly broke up — but La Flame vehemently denied the root of their separation was the result of him being unfaithful to her.