Travis Scott Speaks On Fatherhood & Importance Of Raising Protecting 'Young, Black Daughters'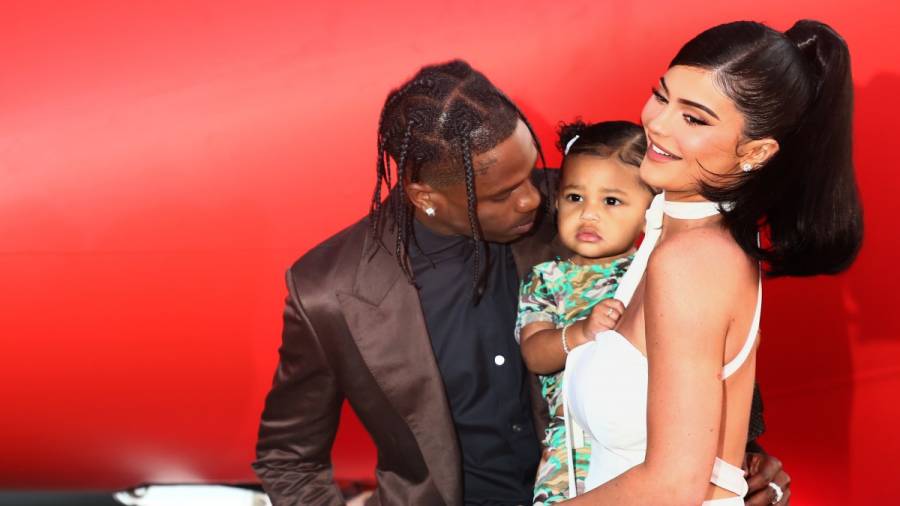 Travis Scott opened up about raising 2-year-old Stormi on the latest episode of his radio show.
La Flame appeared alongside his co-host and longtime DJ OG Chase B along with special guest Bryson Tiller for the latest episode of Apple Music's .WAV RADIO on Wednesday (October 7). At one point in the convo, Chase B asked both men about their experience raising Black daughters in today's climate and Scott had some insight to add in regards to his little one with Kylie Jenner.
"I feel like it's way more important now to protect our young Black daughters, women. You know what I mean?" Scott began. "And making sure they had the knowledge of just how to carry yourself, how to move in this world, how to be strong, how to not even be scared to take that risk on any idea. Jump out on any type of creativity because now more than ever, it's like they have the vision. You know what I'm saying? Whether it's for anything a man can do, anything a woman can do. They got the pure vision."
Scott and Jenner have been busy creating an empire for their baby girl since her 2018 birth, and 2020 has been particularly good to the Webster family. McDonald's cited their month-long partnership with La Flame as the reason for their nearly 5 percent sales increase in a report Thursday (October 8), just after news arrived that Scott had become the first artist ever to have three songs hit No. 1 on the Billboard Hot 100 in less than a year.
His new single "Franchise" with Young Thug and M.I.A. is to thank for the feat, which will live on his forthcoming fifth studio album, Utopia. The prior two Scott songs that reached No. 1 this year were the Kid Cudi-assisted "The Scotts" and 2019's "Highest In The Room."
Watch the "Franchise" video below.