Travis Scott's Cactus Jack Foundation Donates School Supplies To Hundreds Of Houston Teachers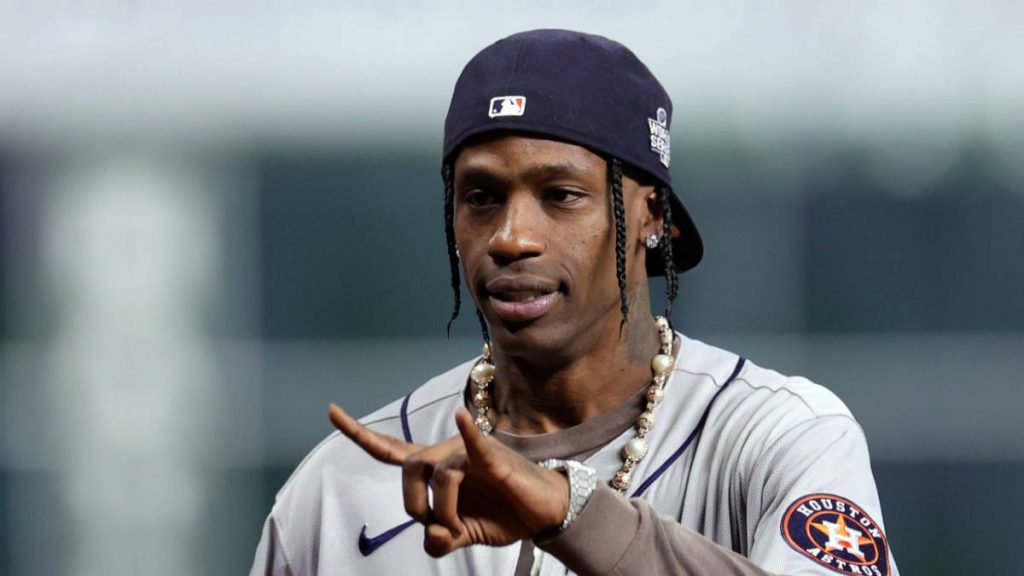 Houston, TX – Travis Scott has given back to his hometown of Houston right in time for the new school year.
According to FOX 26 Houston, La Flame and his Cactus Jack Foundation gifted free school supplies to 1,000 teachers across the Houston Independent School District on Sunday (August 28).
The rapper's "Teacher Supply Drive" was met with a rampant response as teachers raced to sign up to collect the care packages and gift cards, which were snapped up within minutes.
According to a press release, the giveaway was held to assist Houston-area teachers, who often have to pay for classroom supplies out of their own pockets.
"We wanted to show our love and support for these school teachers because they are such a core essential part to the cultivation of young students and young leaders," said Scott's sister, Jordan Webster, who is the spokesperson for the Cactus Jack Foundation.
She added: "To be able to know that we've been able to provide some relief for them today is what we wanted to happen today."
Thanks to the Travis Scott and his #cactusjackfoundation for the teacher supply bag and gift card it is appreciated. pic.twitter.com/fG5lroK0hd

— Bria Davis M.Ed (@BriaDavis2017) August 29, 2022
This is far from the first time Travis Scott has given back to his local school system. In March, he pledged $5 million to various philanthropic projects as part of his Project HEAL initiative. Among them were scholarships for HBCU students and mental health resources for young people and low-income families.
Before that, Scott launched an after-school program in 2019 with a $100,000 pledge to Workshop Houston to help fund their arts and education programs.
On the music side, Travis Scott is currently busy working on his long-awaited UTOPIA album. He was recently spotted in the studio with Pharrell, with whom he worked on Rodeo and Astroworld.
La Flame has also been making his return to the stage following the tragedy that unfolded at his Astroworld Festival in Houston last November, where 10 people lost their lives.
Earlier in August, he delivered his first headlining performances at London's O2 Arena, where he debuted two new songs, "God's Country" and "Lost Forever."