Trey Songz' Reportedly Accused Of Offering $200K Bribe In Sexual Assault Case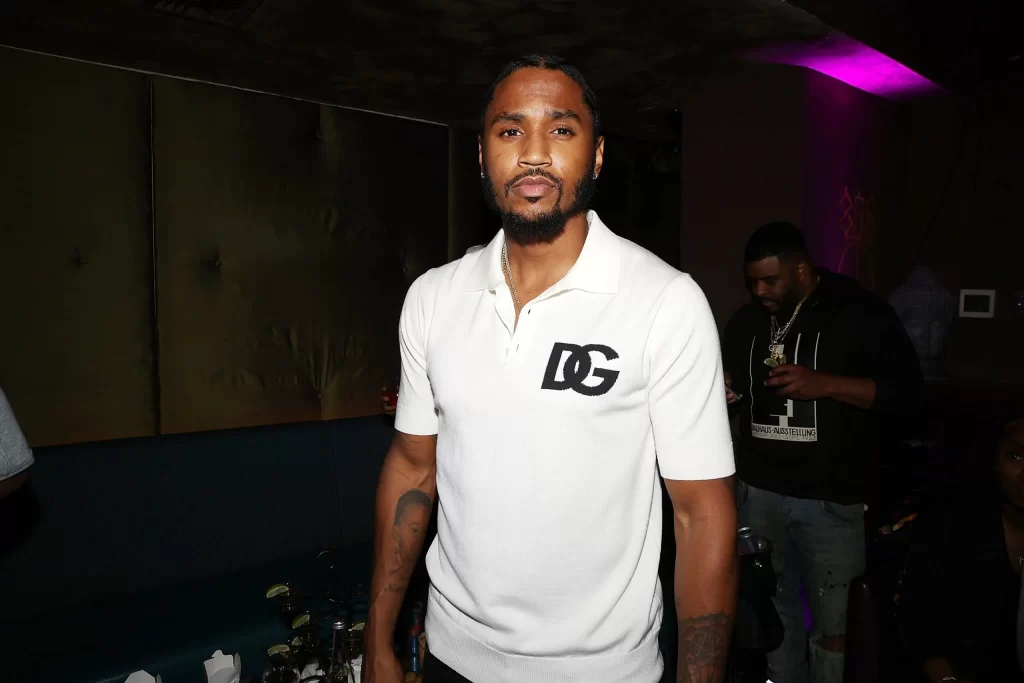 Trey Songz' ongoing sexual assault lawsuit has experienced quite the stretch over the
years. In recent events, the "Mr. Steal Your Girl" singer has reportedly claimed that his presumed victim is falsely accusing him of placing a bribe regarding the case. As a result, the artist allegedly demanded to have the case dismissed altogether due to his claims about the alleged victims' false accusations.
According to reports, case documents were acquired and disclosed that the supposed victim, Jauhara Jeffries, alleged that Songz proffered her $200,000 to falsify the assault, which she recalls happening at a Miami nightclub in 2021. Jeffries is suing the "Say Ahh" singer for $20 million, claiming that they first met in 2018 at Diddy's house. However, Songz recalls the event happening a little differently, with a witness by the name of Mariah Thielen supporting his story. Thielen claims to have been with Songz and Jeffries the night of the occurrence, stating that they were at a Miami nightclub on the speculated night of the alleged incident.
Apparently, Thielen declared the disturbance had begun after Jeffries recorded Songz,
which Songz didn't want to happen. Subsequently, Jeffries didn't back down from Songz in this
matter, so the singer then proceeded to request his security to escort her to a safe distance from him. Thielen even testified under oath in court, declaring that Jeffries' lawyer arranged a bite to eat with her, suggesting anywhere "between $100,000 and $200,000, depending on the size of the judgment awarded," to equivocate for Jeffries so the jury can "paint him as the next R.
Kelly."
Following the recent testimony, Songz is currently avouching that the entirety of the case gets fully demobilized. At this point in time, there is no final decision from the judge, but believe it or not, there are more sexual assault cases that Songz is fighting. Evidently, around last month, a woman by the alias of "Jane Doe" put in place a $10 million sexual battery and assault lawsuit, alleging that the singer grasped and uncovered her breast back in 2013 at a Connecticut pool party after asking him to get a photo together. A friend of the victim was able to obtain a video of the artist grabbing the alleged victim's bathing suit, dropping it, and showing her breast.
"In what appeared to be an attempt to further terrify and humiliate [the woman], [Trey Songz] followed the assault with a degrading chant, 'Titty in The Open … Titty in The Open,'" disclosed the case files. The presumed victim additionally mentioned Songz's production team, Atlantic Records, and Kevin Liles in the case, stating that they were "negligent in their supervision of their client" and should be held accountable for his behavior. "Entities such as Atlantic Records and key executives like Kevin Liles must reassess their obligations toward ensuring the safety and dignity of everyone at any event associated with their artists," the accuser's attorney, George Vrabeck, told Rolling Stone. "My client demands transparency, accountability, and a prioritization of safety over profits."
Notably, it's worth taking into account, regarding the Jeffries case, that Jane Doe avowed $5 Million to completely abandon the lawsuit, which the singer has declined. As of right now, it's way too early to conclude this, but if found guilty, Songz could be facing up to 20 years in prison.