Trina's 17-Year-Old Niece Baby Suga Shot & Killed In Miami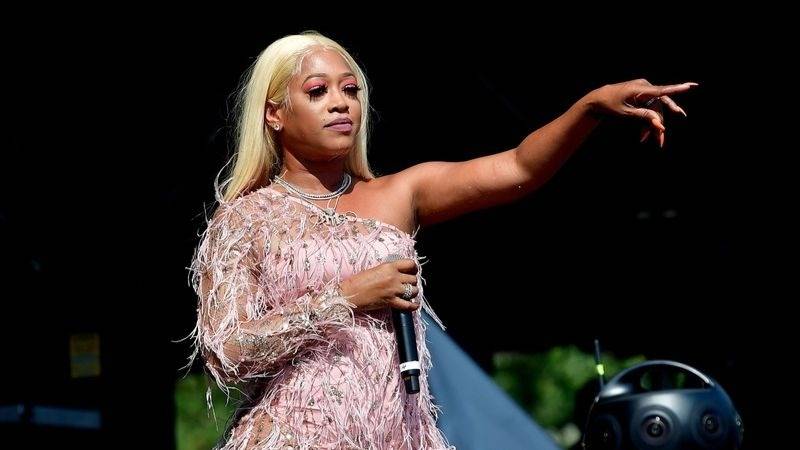 Miami, FL – Trina is mourning the loss of her 17-year-old niece Baby Suga after she was reportedly shot and killed in Miami on Tuesday (July 19). According to TMZ, it was simply a case of being in the "wrong place at the wrong time."
Suga and two other women, who were in town on vacation, were both hit during the gunfire, but the conditions of the surviving victims are unknown. Police are currently investigating to determine if the shooting was random or targeted.
Trina often posted Suga on her Instagram account. In 2020, she celebrated her niece's birthday with a special video montage showing their night out. She wrote in the caption, "Happy birthday SUGA @skinny_girl_suga." Suga's Instagram handle, however, has been deactivated.
View this post on Instagram
Trina's life had appeared to be going well. In addition to her recent appearance on Drink Champs, the Miami native was honored with her own day in the Magic City as well as the key to the city.
To celebrate, Trina's fans, friends and family gathered for a block party on Northwest 15th Avenue between 63rd St and 65th St. for the first annual "Trina Day," where she was officially presented with the key to Miami by Mayor Francis Suarez.
"Miami product, Liberty City product — there are not enough words in the vocabulary to express our deep appreciation for everything you've done for this community," Suarez said during the ceremony. "[For] never forgetting about this community — the one that loves you, will always love you, will always take care of you, and you've always taken care of us."
Trina was then presented with a plaque for her late mother Vanessa Taylor, who died from cancer in 2019, in addition to the key to Miami Dade County. She shared in an Instagram post, "WOWWWW Still can't believe I got 2 keys to the city yesterday. City of Miami and also Miami Dade County."
Trina has yet to address her niece's untimely death publicly. HipHopDX sends our condolences to Trina and her family.