Trippie Redd Declares He's 'The Real Life Lil Wayne Now' Following 'Pegasus' Album Release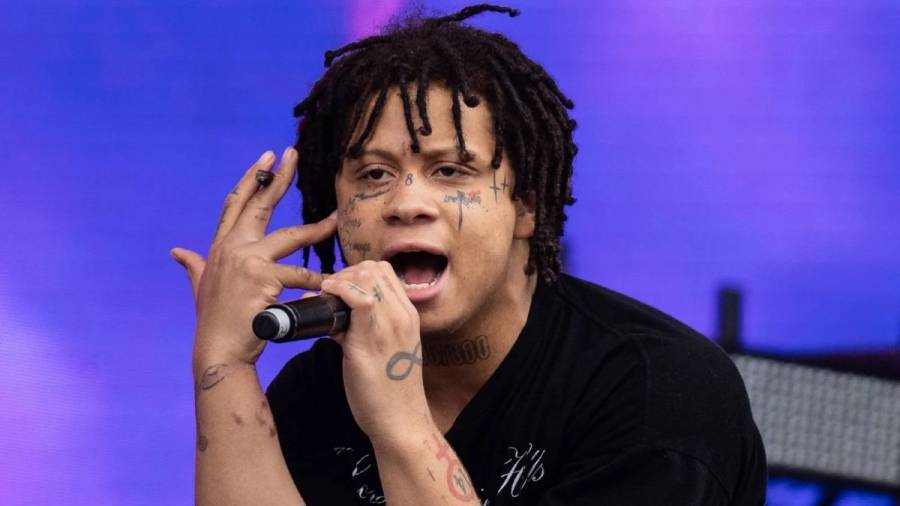 Trippie Redd was feeling especially confident in a recent Instagram video. On Monday (November 9), the 21-year-old rapper compared himself to Lil Wayne based on the fact his Pegasus album leaked just like Tha Carter V partially did in 2016 and 2017.
"Hey man, I'm the real life Lil Wayne now, you know what I'm saying?" he says in the clip. "I dropped a leaked album. My shit like Carter V, boy. The fuck you talkin' bout?"
View this post on Instagram

#trippieredd got a reason to compare himself to #lilwayne after #pegasus was leaked months before it dropped officially?
Pegasus was officially released on October 30 — but not before the entire project had already leaked. In August, Trippie fans were able to listen to all 26 tracks, which featured guests spots from Wayne, Future, Young Thug, Quavo and more.
Tha Carter V, on the other hand, was tied up in red tape for years thanks to Wayne's tumultuous relationship with Birdman and Cash Money Records. In June 2017, Wayne, Universal Records and Cash Money came to an agreement that freed Weezy from the label and allotted him "well over $10 million."
But before the album was properly rolled out, famed Hip Hop villain Martin Shkreli had previously leaked multiple tracks from the project. In May 2017, the infamous "Pharma Bro" released a video of himself sitting at his computer, playing a track called "Mona Lisa" featuring Kendrick Lamar along with a snippet of "The Life Of Carter," which were both reported to be on the highly anticipated album.
Wayne and his legal team were ready to sue Shkreli, especially since he pulled the same stunt in 2016. Lawyers for both Wayne and Universal Music issued cease and desist letters to Shkreli and demanded he hand over his copy of the album. At the time, Shkreli claimed he obtained the album via a "legal" sale from someone he assumed to be a hacker.
"I believe that the sale is legal," Shkreli said. "Criminal law? Forget it … I don't believe that Lil Wayne could sue me. I don't believe Birdman can sue me. I don't think Universal could sue me. It's a legal sale."
Tha Carter V finally arrived in September 2018 and featured a bevy of guests, including Swizz Beatz, Kendrick Lamar, Snoop Dogg, Nicki Minaj, Ashanti, Travis Scott and the late XXXTENTACION. The album promptly debuted at No. 1 on the Billboard 200 upon its release, selling over 480,000 total album equivalent units in its first week.
A deluxe version of the album followed earlier this year and included 10 new cuts with special guests Raekwon, Post Malone, 2 Chainz and Gucci Mane. Meanwhile, Trippie's Pegasus album hit the Billboard 200 chart at No. 2 with roughly 60,000 total album equivalent units sold in its first week.