Trouble Expands On Drake 'Fucking His Wife For A Feature' Comment — While Comparing Women To Snacks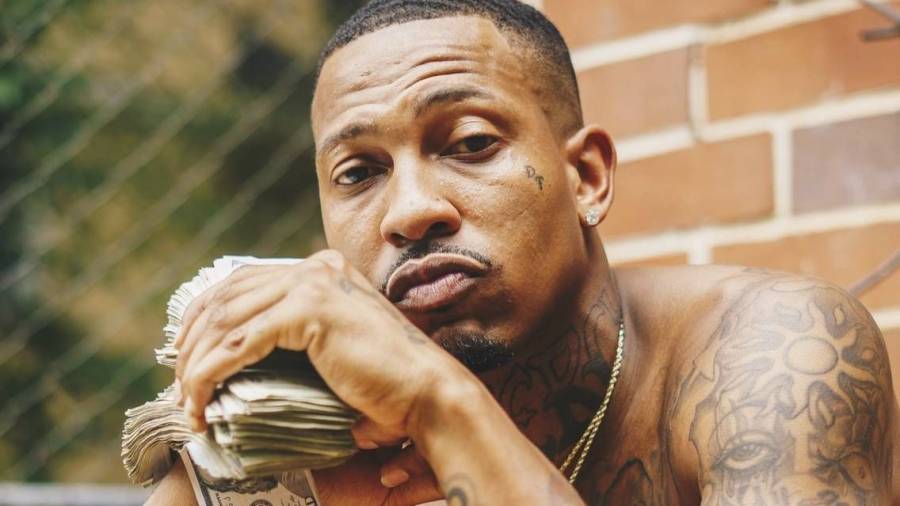 Trouble stirred up a little controversy earlier this week when he confidently stated he'd let his wife "fuck Drake" for a feature. Now, the Atlanta-bred rapper — who's actually not married — is attempting to explain his stance, while simultaneously digging himself a deeper hole.
"I'mma address a few things real quick," he said in a recent Instagram Live video. "Y'all honestly got it fucked up. Y'all been living through social media, living through these social sites. Y'all ain't in the real world 'cause if you was in the real world, any snack, any female, lady, whatever you wanna call it, I don't never dealt with that.
"Any nigga in the street will tell you you can't even look at my female brazy. You know you gone get fucked up. I ain't Superman or none of that shit but you gotta have nuts to still keep honking or looking at my snack without it being a problem."
View this post on Instagram
Trouble then confirmed he was single and insinuated women are nothing more than a possession he would allow to sleep with Drake.
"When I said that shit, I don't even got no wife," he said. "I'm talking about a little snack you just be fucking around on or something. You don't think I'm finna let her bussdown on Drizzy for a verse? When I'mma make millions off that verse? And if he slide in her DMs anyways, she gone go? Hell yeah, we finna get them M&Ms."
Lil Duval initially posed the question to his Twitter account on Monday (November 30), writing, "Would you let Drake fuck your wife for a feature?" Trouble wound up responding on an Instagram post shared by SayCheeseTV, explaining why he thought that sounded like a fair deal.
"Why not??" he wrote. "They gon fukk em for free anyway if he slide into her DM. Yall soft azz niggaz don't reply to me eitha. You'll neva undastand ah street nigga mental #OnLord."
Even if Trouble was married, it's nothing he'd have to worry about — he already has a feature with Drake. In 2018, he teamed up with Drizzy and producer Mike WiLL-Made It on the track "Bring It Back" from Trouble's debut album Edgewood. The 16-track project also featured Quavo, The Weeknd, Fetty Wap, Boosie Badazz and more.