'Tuff' Rapper Jaah SLT's Rap Crew Started Off As A Fight Club — As In Real Punches To The Face For Fun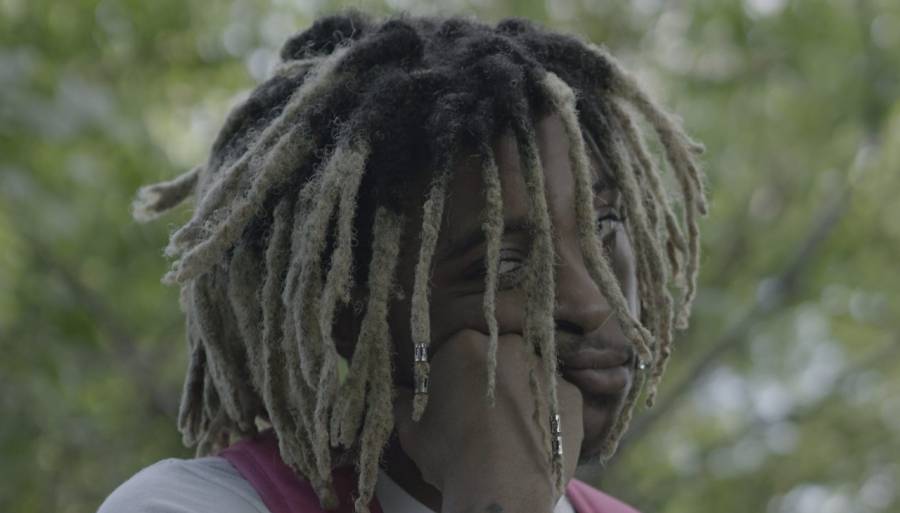 Jaah SLT is one of North Carolina's brightest up and comers on the Hip Hop scene. And while he has featured his cohorts on songs, this particular squad has roots that go much deeper than just music.
The name "SLT" is a fusion of Charlotte, North Carolina's airport code "CLT," and a fight club started by Jaah and his friends called "Salt." The club began as a way for the group to work out any issues between them but as Jaah tells it, it would evolve into one of the rap's burgeoning crews which consists of Jaah SLT, Sleep Walkin SLT, Nsikan SLT, Eman SLT and Loweye SLT.
"['Salt' was a fight club that ] started out with a couple of us and then it got bigger," Jaah told HipHopDX. "It was basically [called Salt] cause you was salty cause you got whooped, you got beat up. So we're gonna call it 'Salt.' "Then we stopped fighting and it was just a group chat, and we're just brothers talking everyday through high school about what we were dealing with. We'd be arguing or whatever, it was just an entertaining group chat and we will always remember it. That's where the SLT started," he added.
Fighting is often connoted as the root of fractured friendships, but in this case, it served as the catalyst for a stronger foundation.
"You'd get smacked up," he recalls. "Run you a little quick 20 [dollars]. Get smacked up, talk your shit and then the next day you go about your business," noted Jaah. "It made me not care, and it made me realize you're not gonna win all the time. You get pieced, hold your L, and move on. We all just realized, who gives a fuck about what anybody says? The group chat really made us all like that. We don't care what nobody says cause we've all had our L's, we've seen each other at our worst."
View this post on Instagram

🖤LINK IN BIO🖤 "Grimey" ft @sleepwalkinslt We goin crazy 🤪
View this post on Instagram

i am bi #hugsnotdrugs
View this post on Instagram

Patience is a Virtue⏳
View this post on Instagram

@jaahslt liked this photo ✅
At 18 years old, the "Tuff" rapper unencumbered approach to making music led to the next evolutionary chapter in SLT's story, and on his latest project, 9-25-2020, Jaah has mostly kept all of the bars in-house.
"We stuck together, and we [agreed to] do this rap shit, do it 'til the end and help each other out," Jaah SLT admits. "And we always have. I really don't [work with too many] other artists. Nudy (who was featured on Jaah's latest single "Right Now") was the first big one, and that's cause I really really fuck with Nudy.
"In general though, when it comes to doing work with other artists that's just not me, unless it's my boys or I really really really fuck with the artist."
Stream Jaah SLT's 9-25-2020 below and stay glued to his latest on Instagram @jaahslt.