Turk Slams 'Clout Chaser' Gillie Da Kid For Claiming He Wrote For Lil Wayne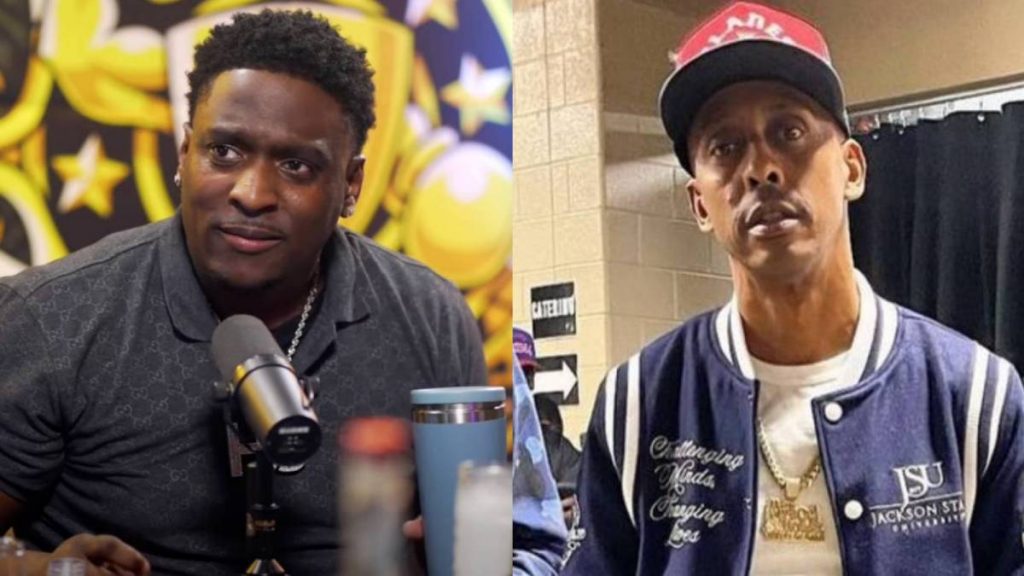 Turk has shut down Gillie Da Kid's claims that he previously wrote songs for Lil Wayne in the mid-2000s while the two were both signed to Cash Money Records.
The Hot Boys rapper appeared on Drink Champs earlier this week and wanted to make it clear that Gillie never penned any tracks for Weezy while they were labelmates.
"You talking 'bout my lil bro, you wrote for him. You ain't write for no Lil Wayne, n-gga," Turk said directly addressing the camera. "You ain't write for Lil Wayne and I stand on that. Shawty, been doing this shit. You a clout chaser. Now talk about that!"
In the past, Gillie claimed to ghostwrite multiple records that eventually landed on Lil Wayne's 2004 Tha Carter album. The two eventually feuded after Gillie made bold claims of being a better rapper than Tunechi and they went on to exchange a series of diss tracks.
"I penned a lot of that shit, they had me around there," Gillie told HipHopDX in 2006. "Stunna gave me $200,000 when I signed. They was so in a rush to get a n-gga into a deal they didn't do the publishing right there on the spot, they just wanted to get me ink. Soon as they got me ink then they wanted to discuss the publishing.
"Once they didn't want to give me the money I was asking for then I knew it was a problem. I had talks and sit-downs with Wayne he didn't even know what publishing was and shit, so I start seeing what was really going on around here."
You can see Turk's comments about Gillie below:
Turk lashes out at "clout chaser" Gillie Da Kid for claiming he wrote for Lil Waynehttps://t.co/FoC4kyecyo

🎥: @Drinkchamps pic.twitter.com/xPKDjaViPK

— HipHopDX (@HipHopDX) September 8, 2022
Gillie addressed the claims he ghostwrote for Weezy in his own Drink Champs interview back in 2020.
"If you Google it, Stunna said that out his mouth, 'He wrote some things for the company but he didn't get paid what he got paid.' So that was gratifying enough," he explained.
Meanwhile, Turk went viral earlier this week when he claimed he and Lil Wayne caught an STD together, which left co-hosts N.O.R.E. and DJ EFN taken aback by his candidness.
"Me and Wayne caught crabs together," he explained. "But listen […] A lot of people try to turn people's testimony into a mess-imony. That's what they try to do. But my thing is … I'm just sayin'. Y'all gotta hear me out.
"They be like, 'Bro, why you bringing that shit up?' Because bro, it's a lot of youth out there doing the shit that we was doing, so I gotta tell them, 'Bro, I understand what y'all doing through, but check this out. It just ain't the AIDS out there, you could catch this."
He continued: "Now they got the Monkey Pox and all this shit. They got all kinds of shit out there. So, I was doing an interview and I say something up it, and they like, 'Man, you bringing that old shit up?' N-gga, this my story! The fuck? […] If they can tell they story, I can tell mine."