Twitter Erupts With Hypocrisy Jokes After Another 'Cheaters' Trailer Surfaces Featuring Host Peter Gunz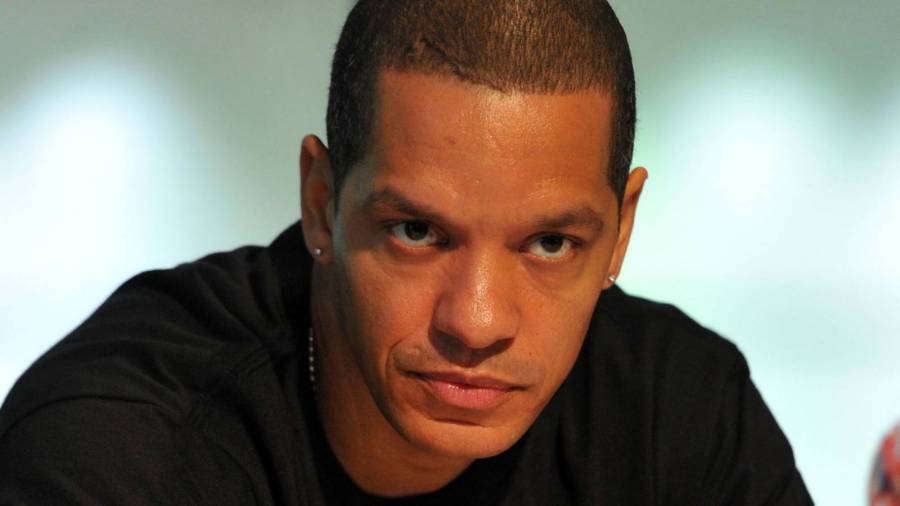 Just call him Peter Pankey, the host of the reality television show Cheaters. On Sunday (October 25), Love & Hip Hop: New York personality and seasoned producer Peter Gunz found himself a trending Twitter topic after the long-running show released another trailer showing Gunz in action.
In the clip, Gunz introduces himself once again as "Peter Pankey" as the shenanigans begins.
"Cheaters exposes the torment, distress and anguish caused by infidelity," the voiceover says. "Watch Cheaters' riveting new season."
"I'm Peter Pankey aka Peter Gunz and we're with 'Cheaters.'" pic.twitter.com/KOtkerj1FD

— Tatyana Jenene. (@TatyanaJenene) October 25, 2020
For those unfamiliar with the show's premise, the goal is to bust people for cheating on their significant others. Typically, someone will enlist the show's help if they suspect their partner is stepping out on them. Cheaters and their cameras will conduct an "investigation" and often pop up on the offenders with their accuses, creating some interesting television moments.
Gunz was officially announced as the new host for the salacious show in February, following the fatal drug overdose of previous host Clark James Gable, the grandson of Hollywood icon Clark Gable. The upcoming season will be its 20th and air on VH1.
In the meantime, Twitter can't get enough of Gunz's latest endeavor. Some people find it ironic someone like Gunz, who has a history of alleged infidelity and at least 10 children, is hosting a Cheaters, while others think it was wise move on the show's part.
Check out some of the reactions below.
The fact that Peter Gunz is the new host of "Cheaters" is sending me. pic.twitter.com/OPtGYlX3Op

— ~*~MiMi Be Me ~*~ (@queenjamila_g) October 25, 2020
Imagine Peter gunz rollin up on you talkin bout why you cheating… pic.twitter.com/bv7Z4tUYXB

— Big Girl Slay 💋 (@Biggirlslay) October 25, 2020
Couple thoughts about Peter Gunz hosting "cheaters"

1. I had no idea that show was still happening in 2020.

2. Peter Gunz hosting the show is a good move. You need a veteran cheater to break down the moves of younger cheaters.

3. Joey Greco was ready to die for that show pic.twitter.com/43YPQaamJ0

— El Presidente of Griselda Records (@el_budget) October 25, 2020
Who had Peter Gunz hosting Cheaters on their 2020 bingo card? pic.twitter.com/qnveEPiFg3

— BRUCE (@bruce__kush) October 25, 2020
Can you imagine being a cheating ass ain't shit nigga, opening your door and it's Peter Gunz talmbout "I'm Peter Pankey aka Peter Gunz, we're with Cheaters" 😩 pic.twitter.com/EKJ8k5jGBU

— Itsloudinsidemyhead (@itsShirleyBIH) October 25, 2020
Lmaoo the fact that they got Peter Gunz. A Tier one veteran cheater as the new host is Hilarious 😂😂😭 https://t.co/h1nstBmhXL

— 🐶🐾 (@TheRealEWILLZ) October 25, 2020
LMFAO NOT PETER GUNZ 😭😭😭
Someone said the super saiyan cheater 😭😭😭 https://t.co/SiGfZmpAdt

— E – Mamona (@ele_6790) October 25, 2020
not peter gunz. not the man that impregnated his wife AND his gf at the same time. cheaters got the ultimate cheater pic.twitter.com/TwMT7XzydU

— ✊🏽✊🏾✊🏿 (@citlallijanett_) October 25, 2020
This right here is the MOST on-brand move I've ever seen! 🤣🤣🤣🤣 Peter Gunz+Cheaters 👌🏾
pic.twitter.com/8YFcmeTfna

— Mickaëlle X. Bizet (@MickaelleXBizet) October 25, 2020
Peter Gunz on Cheaters is on brand for him.

— Riley Writts (@rileywrittens) October 25, 2020