Ty Dolla $ign Jams With Skrillex, Ant Clemons & More In NPR's Tiny Desk Concert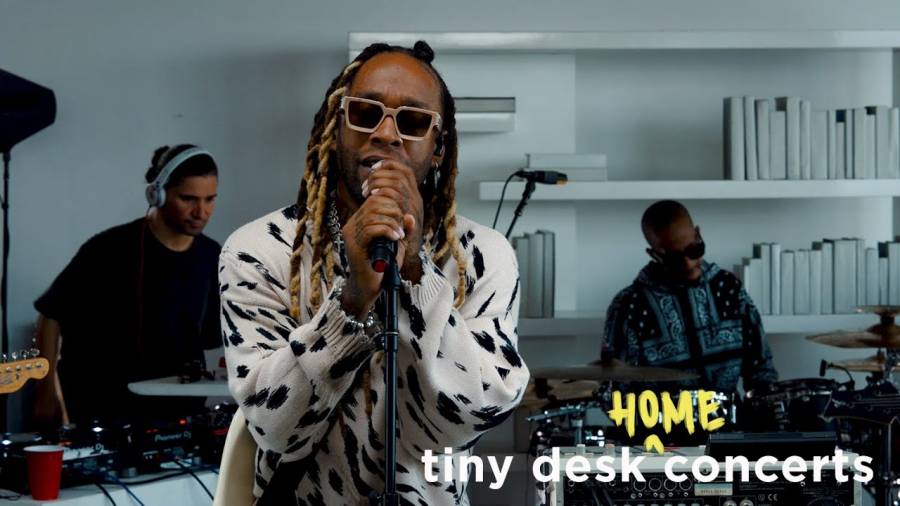 Ty Dolla $ign stepped up to the plate for a "home" edition of NPR's Tiny Desk Concert series. The Atlantic Records artist enlisted the help of Skrillex, Ant Clemons and Camper, among others, to serve as his backing band for the set.
Although the hitmaking singer is fresh off the release of his Featuring Ty Dolla $ign album, he didn't strictly perform songs from his latest LP. Ty also revisited cuts from his Beach House EP and a 2017 collaboration with Wiz Khalifa.
Ty ultimately played six songs for his Tiny Desk Concert: "Temptations," "Something New," "Or Nah," "Paranoid," "Ego Death" and "Your Turn." He displayed his musicianship too, playing the guitar and using a drum machine during the 15-minute performance.
The West Coast native's Featuring Ty Dolla $ign album was released on October 23. The LP included collabs with Kanye West, Nicki Minaj, Future, Young Thug, Post Malone, Roddy Ricch, Anderson .Paak and more.
Watch Ty's Tiny Desk Concert above and stream Featuring Ty Dolla $ign below.