Ty Dolla $ign Recruits Kanye West, Future, Post Malone, Roddy Ricch & More For New Album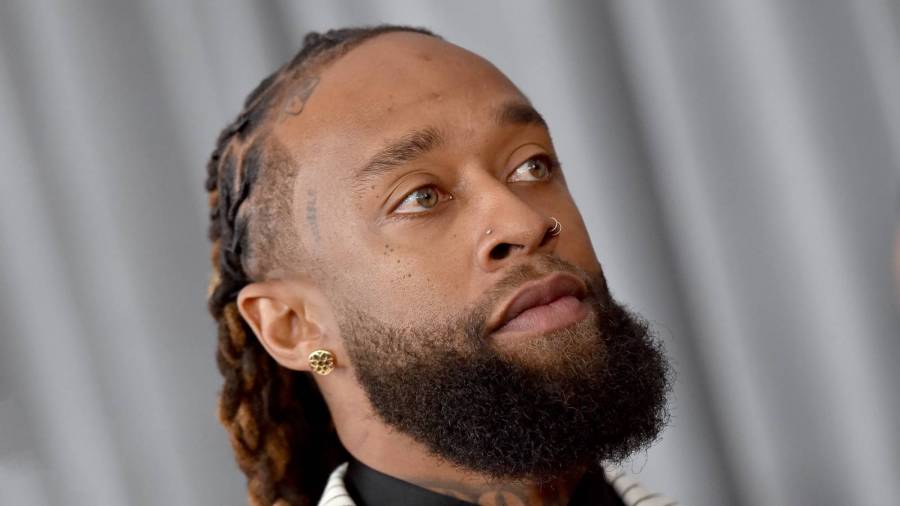 Ty Dolla $ign's aptly titled new album Featuring Ty Dolla $ign is stacked with big-name features. In a since-deleted tweet, the tenured singer revealed the project will have appearances from Kanye West, Post Malone, Future, Young Thug, Nicki Minaj, Quavo, Lil Durk, Big Sean, Roddy Ricch, Jhené Aiko, Kehlani, Burna Boy and Serpentwithfeet.
Ty shared the news in a photo of his computer screen after a fan requested to see the tracklist. He initially responded with the eyeball emoji, before revealing the information. A fan told him, "Gonna need that. Hope you and Skrillex got another on there you're unstoppable together."
His photo only shows partial titles and features for songs four to 18, so there could be even more artists on there.
The album feature list includes another feature from Kanye West, along with features from Post Malone, Quavo, Lil Durk, Burna Boy, Big Sean, Roddy Ricch, Jhene Aiko, Kehlani, Future & Young Thug. pic.twitter.com/DwpaSi6ltD

— scrit (@scritmusic_) October 20, 2020
The Los Angeles native announced the title and release date for the album on Wednesday (October 14). In an Instagram post, he explained how his well-received collaborations inspired him to change the name of the project from Dream House to Featuring Ty Dolla $ign.
"I've been blessed with the gift of collaborating," he said. "Not every artist can collaborate with another artist and have the final product be something incredible. Many people have said that when you see a song that says, "featuring Ty Dolla $ign," you know it's gonna be fire. As humbled as I am when I hear that, I can't say I disagree.
"My approach to music has always been about frequencies, emotions and energy. When I collaborate, whether it's for my project or someone else's, it's always about marrying frequencies. When I create a project and have artists featured on my songs, I don't pick who the hottest artist is or what's going to get the most streams, I choose which artist's frequency is going to work best on the song. I use featured artists with the same precision that I would use any instrument."
He added, "Everybody has their own side of 'Ty Dolla $ign' that they prefer: the go-to collaborator of all genres, the underrated king of R&B, the hitmaker of the often raunchy club banger, the multi-instrumentalist & producer. Sometimes, I even want to use my different frequencies on my own songs."
Featuring Ty Dolla $ign serves as the follow-up to Beach House 3, which was released in 2017. It will include the tracks "Expensive" with Nicki Minaj and "By Yourself" with Jhené Aiko and Mustard. The project is expected to arrive on Friday (October 23).
Listen to a snippet of "Lift Me Up" with Future and Young Thug below.
Ty Dolla $ign will be finally dropping "Lift Me Up" featuring Future & Young Thug on his new album releasing this Friday 🦅🐍 pic.twitter.com/Mr3GbYy9lk

— STRAPPED! (@STRAPPEDEXTRAS3) October 20, 2020